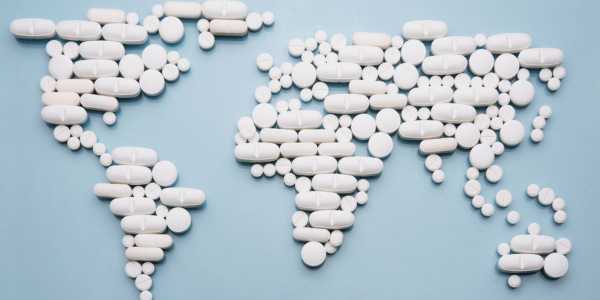 The pharmaceutical industry has occupied the main stage in the industries' arena for the past couple of years. The onset of and the ongoing pandemic COVID-19 in 2020 has accelerated many trends in the pharmaceutical industry, primary among them being a digital transformation to ride the current wave. AI is leveraging the healthcare industry towards new-age directions instead of the over-the-shelf medication era.  The pharmaceutical industry is on the anvil of immense growth and advancement, both financially and technologically.
Most pharmaceutical businesses have become digitally mature; in response to the emerging demands of the customers and investors. The pharmaceutical manufacturing global revenue has touched 1.4 trillion USD by the end of 2021, a remarkable increase over the previous year's numbers.  (3)
The key trends emerging and envisaged in the pharmaceutical industry are: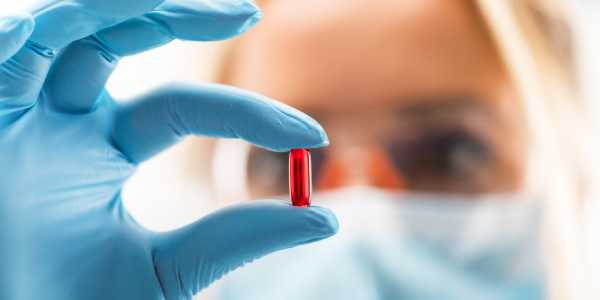 Popularization of beyond-the-pill
The pharmaceutical industry indulges in beyond-the-pill resources as digital pills, wearable trackers, sensors and apps to provide actual information about the patient. Pharmaceutical Companies are moving towards trial designs and patient engagement in a big way. (2) Wearing computing devices implanted in the body is a significant therapeutic trend in pharmaceuticals. Embedded microchips, robots and others facilitate the information. It is beneficial in clinical trials and patient monitoring. (1)
Emphasis on Patient Engagement 
Pharmaceutical Companies invest in patient engagement by involving end-consumers in trials, drug designs and decision making. C-level specialists focused on patient advocacy are emerging, with new organizational positions as Chief Patient Officer and Chief Digital Officer gaining prominence. (2)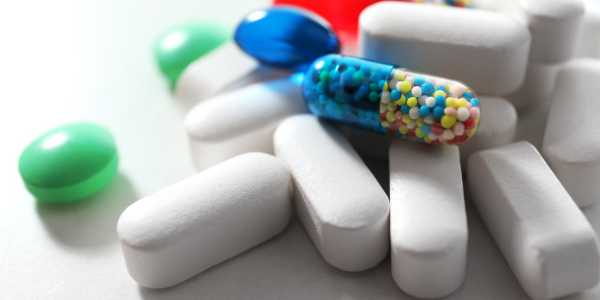 Shift to Personalized Medicine from Conventional Medicine 
Personalized Medicine is based on the individuals' genetic constitution emerges as the trend to produce drugs as per the person's genetics. It ensures speedier trials, lowers side effects, and targets preventing and curing the disease instead of reacting to it. The big plus is the reduced cost of treatment as well. The one size fits all approach is becoming vestigial. (1)
Genomic Medicines
In today's times, medical professionals use genes or genetic makeup to decipher a person's proper treatment. Diseases as cancer, heart disease, diabetes can be approached by this method. (4)
3D Printing Technology
3D printing technology produces biodegradable drugs and is gaining popularity in the medical world. Innovative solid dosage forms are developed, thus saving both time and cost of the manufacturing process. The drug delivery system becomes more structured, accurate, inexpensive and bespoke. (4)
Rise of Tele-health
The traditional method advocated a face-to-face consultation between the doctor and the patient. The pandemic has given way to telehealth services and telemedicine to enable the health practitioner to deliver services remotely. New technology and a willingness to adopt digital mediums are trending in the pharmaceutical sector. (2)
AR (Augmented Reality) and VR (Virtual Reality) technology in Medical Services
New technology has a massive potential to change the current paradigm of the medical sector by making possible remote surgery easier. App designs with AR and VR create customer awareness vide digital information. Augmentation technology is beneficial to the scientists engaged in research, manufacturers to display details, communication between doctors and patients, digital marketing and thus lesser processes and lowered costs. (1)
High Tech Implementation in R&D
Life Sciences companies are investing and optimizing the production cycle with Artificial Intelligence (AI), Machine Learning (ML), Cloud Technology and various investments in digital technology. High technology implementation will help improve algorithms for research and development in the healthcare sector, optimization of the treatment cycle, identifying accurate drugs for specific conditions, digital marketing and business strategies. (1)(4)
Anzen Exports: a One-Stop Pharma Outsourcing Company 
Anzen Exports is a merchant export organization, which manufactures APIs and Finished Dosage Formulations and Development of Nutraceuticals and Nutri Cosmetic Products. They have been successfully given services to approximately 500 companies in over 70 countries worldwide, with a group turnover of over USD 70 million. With 31 years of experience in this industry, Anzen helps to provide its clients with the best service.
For over three decades now, the company has been instrumental in introducing high-quality products and services in pursuit of its mission to save and improve lives. Scientific excellence and a diverse workforce that values collaboration are the cornerstone of the success of this dynamic brand.
For more details, visit www.anzen.co.in 
Disclaimer:
Anzen Export's blog posts have been written with the information gathered from approved medical journals and websites online. Our research and technical team strive to provide relevant information through such articles. 
References: