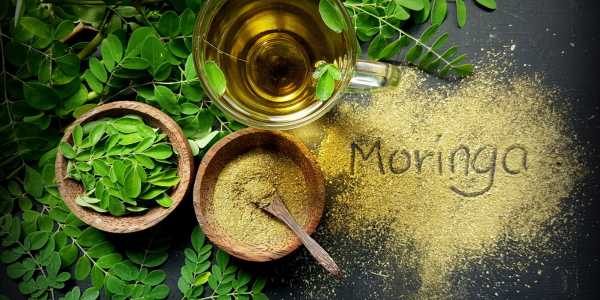 Moringa is an evergreen tree native to Asia and Australia, especially to India's foothills of the Himalayan mountains. (3) It is a drought-resistant tree belonging to the family Moringaceae and may attain a height of 6 to 10 metres. (1) The tree's bark is whitish-grey and is surrounded by thick cork. It has skinny and drooping branches and heavy foliage of leaves. The plant's seeds resemble drumsticks and grow long and brown. It is often called the Miracle Tree, primarily because every part of the tree benefits humans and animals. (1) The roots, bark, leaves, seeds and the seed cake; are all useful as food and medicines and maybe even used for water purification. (1)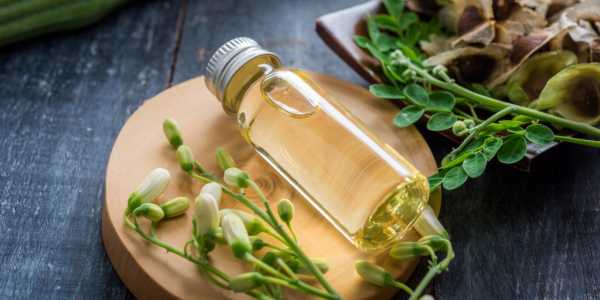 Health Benefits of Moringa
Having been classified as a Superfood, the Moringa has been used for its health benefits for thousands of years. (2) Moringa has a high nutritious component – roughly seven times the Vitamin C found in oranges, three times the potassium present in bananas, and three times the calcium found in the spinach. (1)
Moringa provides numerous health benefits:
It contains essential amino acids and is a complete source of protein. (4) The leaves are also enriched with all the necessary dietary elements. It also boasts of possessing healthy antioxidants and bioactive plant compounds. The leaves are a significant source of B Vitamins, Vitamin C, Provitamin A as beta carotene, Vitamin K, manganese and protein. (3) 
The Moringa tree is a rich source of antioxidants like quercetin and chlorogenic acid. The leaves, roots and seeds affect lowering the blood sugar level remarkably. (3)
The power-packed moringa leaf has effectively fought the malnutrition of children and mothers in developing countries. (6)
Moringa leaves and seed pods help regulate hormonal imbalances and slow ageing. A cup of moringa tea every morning helps to stay young. (5)
Moringa can be used as a medicine supplement to boost the immune system, reduce swelling, and promote milk production in lactating mothers. (6)
The anti-inflammatory properties of Moringa work by inhibiting the proteins and enzymes in the body. (5)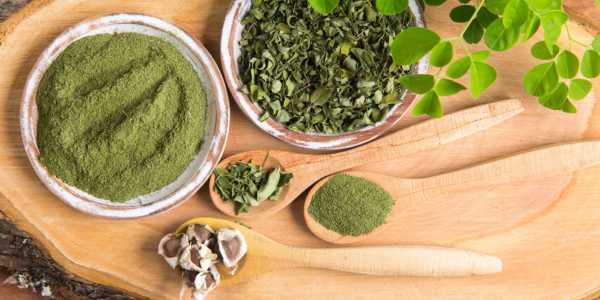 Other Benefits of Moringa
Apart from health benefits, Moringa may have other benefits, as listed below:
The Moringa oleifera leaf powder can be used to make soap for handwashing, with its inherent anti-septic and detergent properties, due to the presence of phytochemicals.
It can be used as a forage for livestock.
The moringa seeds and press cakes are used for conditioners in wastewaters for dehydrating and drying faecal sludge. It is used as a natural agent for filtering sludge in wastewater, especially in moringa growing regions.
In the current scenario of global food shortage due to climate change, moringa scores high as it is an easily cultivable plant with immense nutritional value. It is an excellent tree for agroforestry. (1)(6)
Anzen Exports: Services for the Healthcare Industry
Anzen Exports is renowned for manufacturing and exporting high-quality Active Pharmaceutical Ingredients, herbal extracts, nutraceutical ingredients, and cosmetic ingredients. Anzen was involved in domestic trading and export of Active Pharmaceutical Ingredients. The company used the best of its resources and workforce to strengthen its network with the finest manufacturers in India.
Anzen Exports is vertically integrated into the healthcare industry. It works towards the common goal of providing the best services for the needs of the Pharmaceutical Industry.
For more details, visit www.anzen.co.in
Disclaimer:
Anzen Export's blog posts have been written with the information gathered from approved medical journals and websites online. Our research and technical team strive to provide relevant information through such articles. To be best informed, we advise consulting a doctor about an ingredient or medicine before taking it.
References: