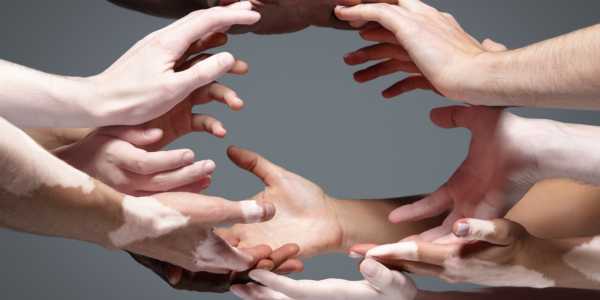 Vitiligo is a condition where melanocytes are destroyed. (4) Melanin is a pigment that attributes colour to the skin, eyes and hair. In the absence of the melanin pigment, the skin looks pale and often white patches are seen on the face and hands. The hair also whitens prematurely, eyebrows appear white, and eyelids pale with white patches. Vitiligo is widespread in India, and more than ten lakh cases are reported annually. It is an autoimmune disorder, mainly a non-contagious disease caused by autoantibodies present. (3) The autoimmune system becomes overactive and destroys melanocytes. (1)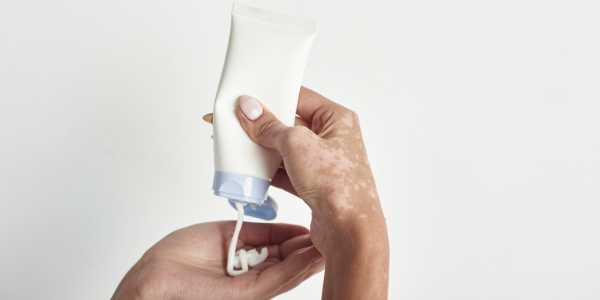 Vitiligo: Symptoms and Treatment
Vitiligo may be caused by genetic factors, injury, harmful chemicals, or neural causes. Vitiligo is mainly visible on the arms, face, feet, hands and lips. The early symptoms may be white, well-demarcated patches, which enlarge at random. The hair may turn grey and eventually become white. The colour inside the nose and mouth may also change. This condition can last for several years or be lifelong. (3)
Vitiligo is only treatable and not preventable. The treatment of Vitiligo can restore the skin colour but cannot cure the further loss of pigment cells. The onset of the condition does not require imaging or any test in the laboratory. Vitiligo can be managed without a permanent cure as it is an autoimmune condition.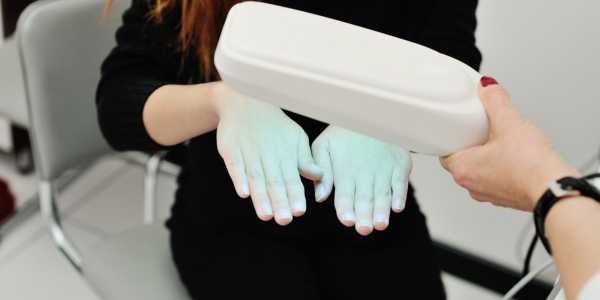 Psoriasis: Symptoms and Treatment
Psoriasis is also a dermal condition in which the skin cells begin to multiply abnormally. They then rise to the skin's top, leaving a red plaque covered with white scales. The most affected areas of Psoriasis are knees, elbows, back, hands and sometimes the scalp. (2)
Psoriasis is also linked to the immune system. In the case of an overactive immune system, and inflammation is created inside the body. It may result in the overproduction of cells, which start to come on the skin's surface and appear like red patches. Eventually, red plaques covered with white scales are formed. Sometimes Psoriasis may be associated with Psoriatic Arthritis. (3)
As in Vitiligo, the treatment plan of Psoriasis is linked to the normal state of the immune system. A usually functional immune system may cause the Psoriasis symptoms to fade away. Treatment requires a skin test by the doctor to determine the nature of the skin, as medicine is prescribed case to case. Topical creams and light therapy (natural or ultraviolet) are recommended. The ointments are usually a combination of salicylic acid, coal tar, anthralin etc.
Methoxsalen – Role in Treating Vitiligo and Psoriasis
Methoxsalen is a medicine used with controlled ultraviolet light to treat Vitiligo and Psoriasis. (5) It helps to slow the overgrowth of skin cells. It is administered with light therapy, which regulates quantities of ultra-violet light or even sunlight. (5) Methoxsalen acts as a depigmenting agent in Vitiligo, along with controlled doses of UV light or sunlight.
It is usually applied to lesions that can be hidden from sunlight. It does not usually produce side effects but should be avoided if the patient is allergic to the drug composition. Sometimes overdose may result in nausea, severe burns and skin discomfort. (6) Other side effects may be skin sore and reddening, blistering and swelling, followed by peeling. Together with the benefits it gives, the associated risk is that Methoxsalen may also increase the possibility of developing skin cancer. The drug's treatment and usage should be endorsed and monitored by a medical practitioner only. Exposure to sunlight is also controlled as per the Doctor's prescriptions. SPF levels should be evaluated, and sunblocks used if required. Use of protective clothing and eyewear is recommended.
Methoxsalen is unsafe to use during pregnancy and lactation in women. Patients with liver and kidney disease should use the drug with caution. (6)
Making Quality Medicines Accessible to All
For over three decades now, Anzen Exports Pvt. Ltd. is a leading brand for manufacturing top quality Active Pharmaceutical Ingredients, herbal extracts, nutraceutical ingredients and cosmetic ingredients. Headquartered in Kolkata, this top Indian merchant export organization is vertically integrated into the domain of healthcare. The company has proven regulatory expertise and the required know-how for speciality formulations. Every member of the team works tirelessly towards the common goal of providing the best service possible for every need in the ever-changing landscape of the dynamic pharmaceutical industry.
For more information and to connect with the team, visit www.anzen.co.in
Disclaimer:
Anzen Export's blog posts have been written with the information gathered from approved medical journals and websites online. Our research and technical team strive to provide relevant information through such articles. To be best informed, we advise consulting a doctor about an ingredient or medicine before taking it.
References: