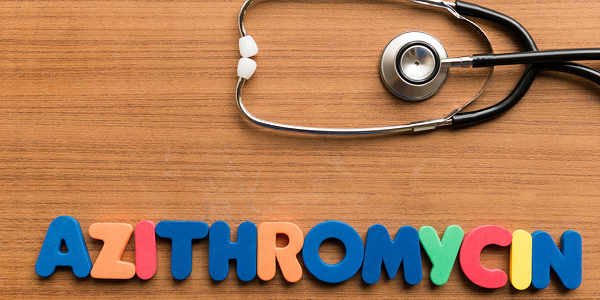 Azithromycin is a macrolide antibiotic that inhibits bacterial growth. It treats various bacterial illnesses, including bronchitis, pneumonia, and infections of the ear, lungs, sinuses, skin, and throat.
It is, however, ineffective against the common cold, influenza, and other viral diseases. Using antibiotics more than necessary significantly increases the risk of developing an antibiotic-resistant infection in the future.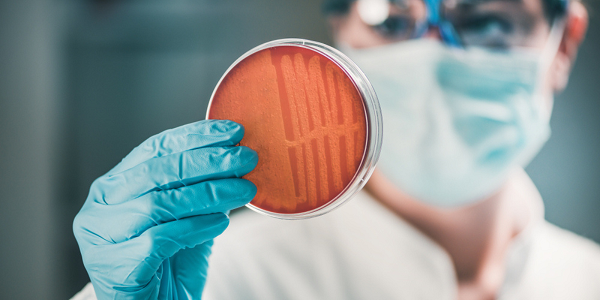 Addressing Mycobacterium Avium Complex (MAC) infection with Azithromycin
Globally, the prevalence of nontuberculous mycobacterial (NTM) lung illnesses has increased in recent years. Azithromycin is used to prevent disseminated MAC infection, a lung infection that frequently affects individuals with the human immunodeficiency virus (HIV). MAC infection is one of the most commonly isolated causes of nontuberculous mycobacterial pulmonary illness.
Azithromycin presents an excellent alternative to Clarithromycin, which can cause severe side effects to patients. When combined with chemotherapy, macrolides are considered invaluable in treating MAC pulmonary disease (MPD). The susceptibility of the MAC to macrolide antibiotics determines the treatment efficacy and clinical course of MPD.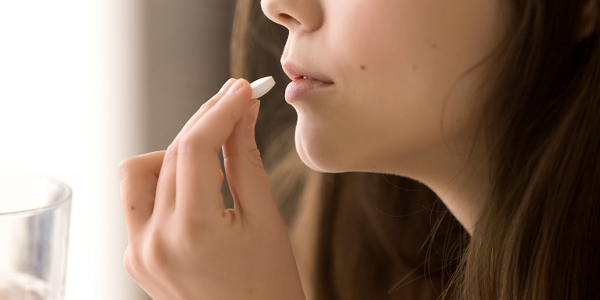 How is Azithromycin administered?
Azithromycin is available as a tablet, an extended-release (long-acting) liquid suspension, and an oral liquid suspension. The tablets and suspension are typically given once daily for 1 to 5 days, with or without food. As pills, Azithromycin is typically administered once weekly, with or without food. The extended-release solution is typically administered as a single dosage on an empty stomach, generally 1 hour before or 2 hours after a meal.
Follow the directions on the prescription label carefully, and ask the doctor or pharmacist to clarify anything that needs to be comprehended. Do not exceed the dosage or administration frequency suggested by the doctor.
Side effects
As with many medications, Azithromycin can have side effects, but not everyone will experience them. These side effects are as follows:
Nausea
Diarrhoea
Loss of appetite
Changes to the sense of taste
Headaches
Feeling dizzy
Serious adverse effects are uncommon, affecting fewer than 1 in 1,000 patients. If the following occurs, a physician should be notified:
An uneven or accelerated heartbeat (arrhythmia)
Ringing in the ears (tinnitus), transient hearing loss, or dizziness (vertigo)
The skin or the whites of the eyes turn yellow.
Severe abdominal or back pain, which indicates inflammation of the pancreas
Storage and disposal
Keep this medication in its original container, properly sealed, out of the reach of children. Tablets, suspension, and extended-release azithromycin suspension should be stored at room temperature and away from excess heat and moisture (not in the bathroom). Refrigerating or freezing the extended-release suspension is not permitted.
Discard any remaining Azithromycin suspension after 10 days or if it is no longer required. Discard unused extended-release Azithromycin suspension 12 hours after preparation or administering the last dose.
Anzen Exports: Providing high-quality pharmaceuticals
Anzen Exports is a commercial export company that manufactures active pharmaceutical ingredients, final dosage formulations, and nutraceutical and nutricosmetic products. It has successfully provided services to over 500 businesses in over 70 countries, generating a group revenue of more than USD 70 million. Anzen's 32 years of experience in this field enables it to give its customers excellent service.
In pursuit of its purpose to save and improve lives, the company has been instrumental in introducing high-quality products and services for over three decades. The foundations of the success of this dynamic brand are scientific brilliance and an experienced team that encourages collaboration.
For more details, visit www.anzen.co.in 
Disclaimer:
Anzen Export's blog posts have been written with information gathered from approved medical journals and websites online. Our research and technical team strive to provide relevant information through such articles.
References:
https://medlineplus.gov/druginfo/meds/a697037.html#:~:text=Azithromycin%20is%20used%20to%20treat,%2C%20throat%2C%20and%20reproductive%20organs.
https://www.sciencedirect.com/science/article/pii/S2405579421000632#:~:text=Mycobacterium%20avium%20complex%20(MAC)%20is,3%5D%2C%20%5B4%5D.