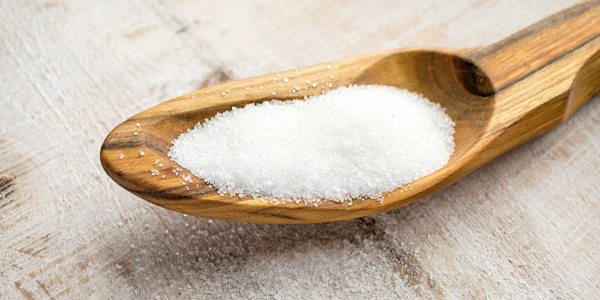 Sorbitol, also called glucitol, is a sugar alcohol belonging to the polyols class generated from glucose reduction. It is a water-soluble chemical that occurs naturally in fruits, including apples, dates, berries, peaches, plums, and others. Also produced from corn syrup, it is used in beverages, packaged foods, and pharmaceuticals.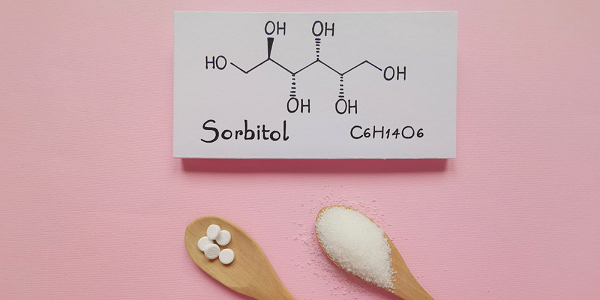 Uses of Sorbitol
Sorbitol is primarily employed as a laxative to treat constipation, and used in the food industry to add sweetness and preserve moisture. It promotes digestive and oral health and assumes a vital role in regulating blood sugar levels.
Sorbitol may be administered through an enema to patients who are hospitalised or unable to take laxatives orally. It may also be used as a saliva substitute to alleviate dry mouth and as a urinary bladder wash during transurethral prostatectomy.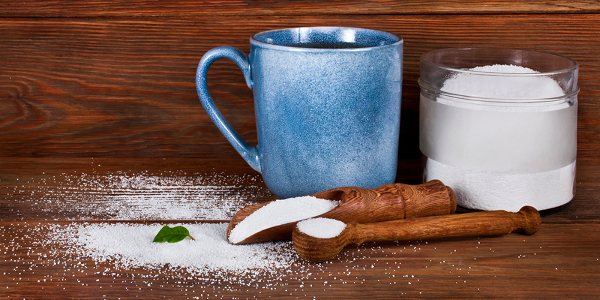 Benefits of Sorbitol
The principal benefits of Sorbitol include the following:
Sorbitol is not entirely absorbed in the small intestine and is fermented and broken down in the large intestine, decreasing calorie absorption.
Using Sorbitol as a sweetener is beneficial for people with diabetes. Consuming it has less of an influence on blood sugar levels.
Sorbitol plays a significant role in preventing the formation of dental cavities. It is frequently used to produce sugar-free gum and certain liquid pharmaceuticals.
Cautions in Use 
Sorbitol should not be taken with calcium or sodium polystyrene sulfonate, which is used to treat elevated potassium levels in the blood. It can be powerful and result in the death of intestinal tissue. Pregnant and nursing women should avoid using this medication.
Side Effects
Sorbitol ingestion is also associated with observable side effects, and excessive use may result in bloating and diarrhoea. Sorbitol's most frequent side effects are abdominal discomfort, diarrhoea, fluid retention in tissues, dehydration, loss of electrolytes, the rise of blood sugar, acidity of the blood due to lactate production, nausea, and vomiting.
Although Sorbitol is considered a non-stimulant laxative, it should not be used for extended periods and only as advised by a physician.
Global health agencies, including the FDA, the European Union, and others, have determined that Sorbitol is safe.
Storage
Sorbitol can be stored at approximately 25 degrees Celsius at room temperature and should not be subjected to extreme hot or cold temperatures. Properly stored Sorbitol has a shelf life of 6-12 months.
Anzen Exports: Providing high-quality medicine to all
Anzen Exports is a merchant export organisation that manufactures APIs, finished dosage formulations, and develops nutraceuticals and nutricosmetic products. They have successfully given services to approximately 500 companies in over 70 countries worldwide, with a group turnover of over USD 70 million. With 31 years of experience in this industry, Anzen helps to provide its clients with the best service.
For over three decades now, the company has been instrumental in introducing high-quality products and services in pursuit of its mission to save and improve lives. Scientific excellence and a diverse workforce that values collaboration are the cornerstones of the success of this dynamic brand.
For more details, visit www.anzen.co.in 
Disclaimer:
Anzen Export's blog posts have been written with information gathered from approved medical journals and websites online. Our research and technical team strive to provide relevant information through such articles.
References:
https://www.healthline.com/nutrition/what-is-sorbitol
https://www.medicinenet.com/sorbitol-oral/article.htm