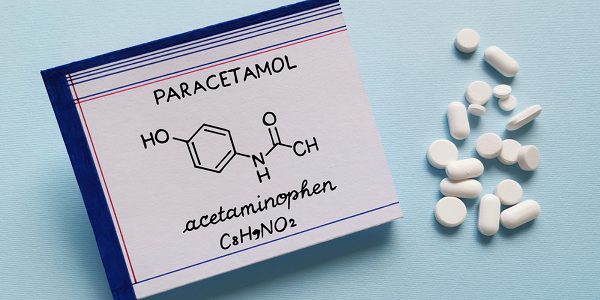 Paracetamol is a medicine used to treat fevers accompanied by moderate or mild discomfort. It is less potent than Ibuprofen as a pain reliever and may only modestly reduce body temperature. Paracetamol helps treat acute, moderate migraines but less so for treating severe tension headaches. Therefore, it may be an effective first therapy for minor discomfort and fever.
Paracetamol inhibits the prostaglandins generated by the human body to resist disease and damage. It is often used as a component in cold and flu remedies and as a standalone medication.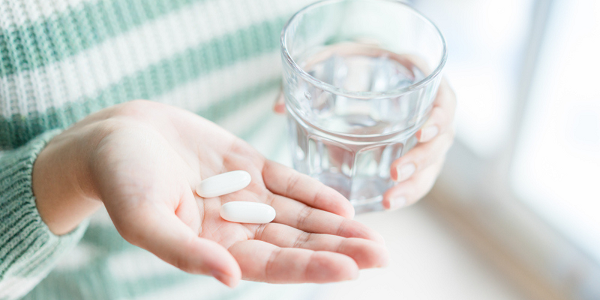 Administration
Paracetamol should be taken as directed by the doctor. Only consume the prescribed dosage and follow the directions on the drug's label.
Paracetamol should typically be taken every 4 to 6 hours. A minimum of four hours must pass between dosages. In 24 hours, a maximum of four dosages may be administered. The drug should be used for three days to battle the fever, as this is the typical duration of an illness during which fever is present.
A 500 mg dose is typically suggested, and the pill should be taken with a full glass of water, and the pill should not be chewed. Paracetamol oral suspension is typically administered to children.
If the health condition worsens while taking medicine, the doctor should be consulted for further instructions.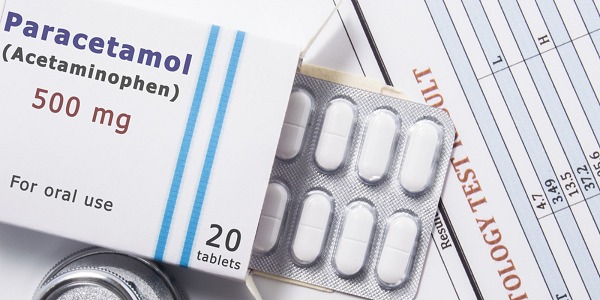 Paracetamol and its uses
Paracetamol is mainly used for minor fever and discomfort. Still, it can also be effective for migraine, rheumatic and muscular pain, backache, mild arthritis, dysmenorrhea, sinus, sore throat, influenza, toothache, and related disorders. It has a wide range of applications as a painkiller.
The Paracetamol pills should be kept in an excellent, dry location below 77 degrees Fahrenheit (25 degrees Celsius) and out of direct sunlight.
Caution in Use
Specific issues must be disclosed to the physician before using the medicine. The medication should be avoided in cases of mild arthritis, liver or renal disease, underweight or malnourished youngsters, regular alcohol usage, and metabolic acidosis.
A medicine containing Paracetamol is not advised for consumption when a patient exhibits signs of asthma, haemolytic anaemia, or glucose-6-phosphate dehydrogenase deficiency.
Paracetamol can influence uric acid and glucose levels in the blood.
Women who are pregnant or nursing should avoid using Paracetamol.
Overdosing may result in symptoms such as skin pallor, nausea, vomiting, sweating, lack of appetite, abdominal discomfort, and occasionally delayed liver damage.
Side Effects
Use of Paracetamol may cause skin rashes, hives, swelling of the face and tongue, mouth ulcers, breathing difficulties, unexplained bleeding, a sudden sense of fatigue, nausea, liver problems, and other side effects.
Long-term use of Paracetamol may have side effects on the liver and kidneys.
Paracetamol should be avoided if the patient is already receiving anticoagulant blood thinners, anti-nausea medications, cholestyramine to treat cholesterol, epilepsy drugs, tuberculosis drugs, amitriptyline or anti-depression drugs, aspirin, salicylamide, and chloramphenicol to treat bacterial infections, among others. Combining these medications may result in undesirable side effects or reactions.
Anzen Exports: Revolutionizing Healthcare
Anzen Exports is a merchant export organisation that manufactures APIs and finished dosage formulations. They have successfully given services to approximately 500 companies in over 70 countries worldwide, with a group turnover of over USD 70 million. With 31 years of experience in this industry, it helps to provide its clients with the best service.
For over three decades now, the company has been instrumental in introducing high-quality products and services in pursuit of its mission to save and improve lives. Scientific excellence and a diverse workforce that values collaboration are the cornerstones of the success of this dynamic brand.
For more details, visit www.anzen.co.in
Disclaimer
Anzen Export's blog posts have been written with information gathered from approved medical journals and websites online. Our research and technical team strive to provide relevant information through such articles. To be best informed, we advise consulting a doctor about an ingredient or medicine before taking it.
References: