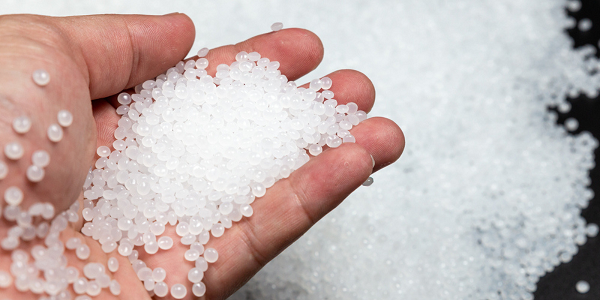 Polypropylene is a popular thermoplastic polymer, a synthetic resin produced by polymerising propylene. Due to its durability, flexibility, lightweight and resistance to heat, it is moulded into various plastic goods and spun into fibres.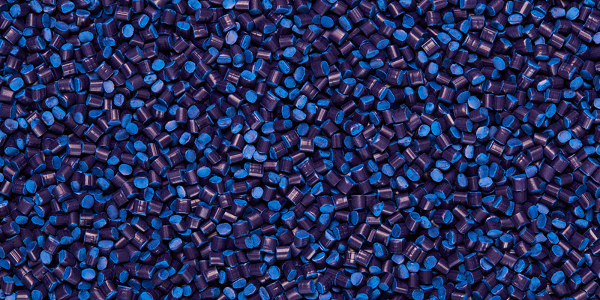 Physical and chemical characteristics
Polypropylene (PP) is a polymer, basically, and its monomer is propylene. It is produced by a polymerisation or chain growth reaction. The polymer softens on heating and thus can be remoulded. Being similar to polyethylene in many ways, PP is more heat resistant and harder. PP exists as a white-coloured solid under conditions of standard temperature and pressure. Other physical and chemical characteristics of PP are:
The density of PP is in the range of 0.89 to 0.92 grams per cubic centimetre.
It is a thermoplastic polymer, very tough and heat resistant.
It is remarkably flexible.
The PP is resistant to organic solvents
It is resistant to weak oxidising agents
It is soluble in organic solvents such as xylene
It is chemically resistant towards water, alkalis and acids
PP may exist in three primary types: block polymer, homopolymer and random polymer.

Applications of Polypropylene 
PP has wide usage in applications due to its characteristics as a chemical compound. These are:
With a high melting point, PP finds usage in manufacturing microwave-friendly containers.
It is highly flexible and quite resistant to stress and cracking; hence it is used in hinges construction.
The polymer is used to manufacture plastic living hinges, especially on containers and bottle covers, as it is highly durable and resistant to wear and tear.
Plastic piping is made from PP because it is robust, sturdy, and resistant to corrosion and chemical leaching.
PP can resist high temperatures in autoclaves, which manufacture plastic laboratories and medical items.
For the characteristics mentioned above, it finds usage in manufacturing mats, rugs, carpets, ropes, storage boxes, stationery folders and packaging items.
It is used to manufacture loudspeaker drive units as it is a thermoplastic.
It is observed that PP is suitable for manufacturing packaging material due to its low cost, good surface finish, high strength and flexible characteristics.
PP is thus used to blow and mould to manufacture bottles, crates and pots. Thin films of PP are used for food packaging.
PP may also find use in manufacturing toys, household items, furniture and luggage.
Anzen Exports: Bringing New Standards in the API Industry
Anzen Exports is a merchant export organisation that manufactures APIs, finished dosage formulations, and development of nutraceuticals and nutricosmetic Products. They have successfully given services to approximately 500 companies in over 70 countries worldwide, with a group turnover of over USD 70 million. With 31 years of experience in this industry, it helps to provide its clients with the best service.
For over three decades now, the company has been instrumental in introducing high-quality products and services in pursuit of its mission to save and improve lives. Scientific excellence and a diverse workforce that values collaboration are the cornerstones of the success of this dynamic brand.
For more details, visit www.anzen.co.in
Disclaimer:
Anzen Export's blog posts have been written with information gathered from approved medical journals and websites online. Our research and technical team strive to provide relevant information through such articles. We advise consulting a doctor about an ingredient or medicine before taking it to be best informed.
References: