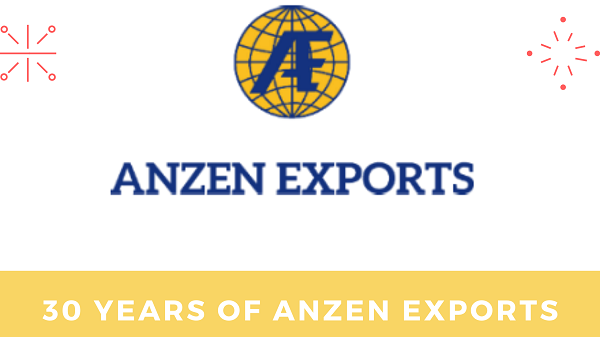 We are extremely delighted to have served in this industry for the last 30 years.
Anzen Exports'
business journey was incepted on 19
th
Dec 1990 by Mr. J. K. Jajodia, his three sons, and a team of a handful of employees.
Pillar of Anzen
Mr. J. K. Jajodia is the forbearer of Anzen Exports. His three sons, Mr. Rajesh, Manish, and Ashish Jajodia, under his management, are distributing Active Pharmaceutical Ingredients (API) and bulk drugs. Mr. Manish Jajodia is heading Anzen Exports, which is one of the leading API exporters. His brothers have established Shubham Pharmachem as one of the leading names in this industry in India.
His daughters-in-law, Mrs. Minu Jajodia and Mrs. Jaya Jajodia, wives of Mr. Manish and Mr. Rajesh Jajodia have further expanded the business through the China market and by adding a varied list of herbal and nutraceutical extracts to our portfolio.
His granddaughter, the youngest entrepreneur in the family, Ms. Nishita Jajodia, is leading the online expansion of Anzen Exports. She has also taken a keen interest in developing the business of one of our group companies, Anaha LifeCare, which develops nutraceutical formulations as well as nutria cosmetics.
The Anzen family
This business family encompasses all the employees, clients, and patrons. They believe success goes hand-in-hand when each member is devoted, healthy, and happy. Therefore, we are happy to celebrate our 30th Foundation Day, even though we are amidst this unprecedented pandemic. All the members of the Anzen family, including clients, management, and employees have supported each other in maintaining the chain of demand and supply of API. We have all done all that we could in maintaining the norms of social distancing while working dedicatedly to keep up the supply of pharmaceutical products.
Resource Mining
Quality products and dedicated service are our watchwords, which have enabled us to make a name for ourselves in the national and international market. We handpick a superior quality of product from leading API manufacturers across India. This we export to our clients at competent pricing within the committed time frame.
We have enlisted more than 600 API comprising all disciplines of medicines. Furthermore, we have products related to nutraceuticals and herbal extracts. Veterinary medicines, refined organic oil, probiotics are some other variations on our portfolio. Presently we are exporting to 655 companies across 65 nations, which is consistently enumerating with time.
Looking Forward
We are looking forward to serving humanity, generation after generation. With all your feedback and support we are working hard to make ourselves and the nation strong against fighting illness and staying healthy with quality therapeutic medicinal components.
Keep in touch with us through our website and social media channels. We would love to hear from you and serve you!