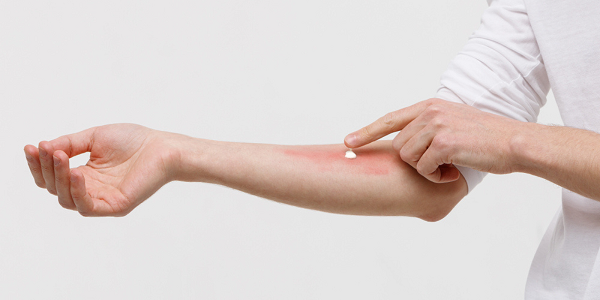 Pramoxine hydrochloride serves a significant role in medicine with its many uses. As a topical local anaesthetic, it prevents nerves from sending pain signals.
It also treats pain and itching caused by insect bites, minor cuts, scrapes, burns, mild skin irritation, or dry skin. Moreover, it may temporarily ease soreness and discomfort from haemorrhoids (such as piles and anal fissures).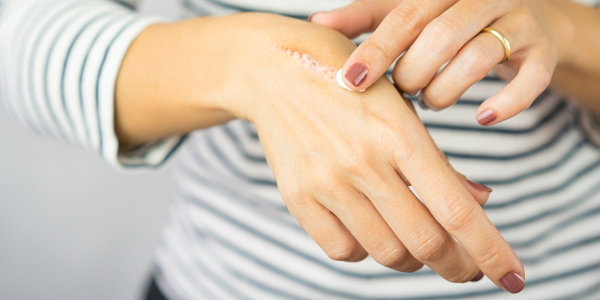 Administration
Pramoxine hydrochloride is an over-the-counter (OTC) medication for external use only and not for oral consumption. It is available as topical cream, gel, spray, lotion and foam. It is advisable not to apply it on healthy skin or across vast portions of the skin. Rinse thoroughly with cool tap water if the medication touches the eyes.
The maximum recommended duration for using this medication is 14 days.
A doctor should be consulted before using this medication for people aged 21 or younger. Special care is needed to reduce the risk of side effects in children.
The geriatric population is more prone to damaged skin due to ageing, which may enhance side effects. The medicine should only be taken occasionally and for limited periods.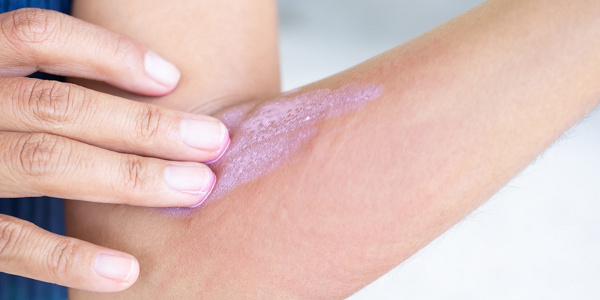 Dosage
The gel, spray, cream, or lotion is applied topically to the affected area at most 3 to 4 times daily or as the doctor directs. The medication is administered topically for haemorrhoids up to 5 times daily or after each bowel movement.
Precautions
If not prescribed by a doctor, Pramoxine hydrochloride should not be administered to children under the age of two. Inform your physician or chemist about your medical history before using this medicine. Unless otherwise prescribed by a doctor, avoid using this medication on children under the age of twelve for haemorrhoids or other genital/anal disorders.
It is important to note that this product may contain other inactive ingredients such as calamine, zinc acetate, and zinc oxide. If you have any allergies, consult your doctor or chemist before taking this medication.
Side Effects
Some common side effects associated with Pramoxine hydrochloride are as follows:
dryness, redness, itching, swelling, burning, or pain in the affected area;
nausea, vomiting, loss of appetite, unusual weakness or fatigue, and dizziness.
Some severe side effects of the medicine include:
bleeding in the affected area
hives
skin rash
intense itching
difficulty breathing or swallowing
swelling of the face, throat, tongue, lips, eyes, hands, feet, ankles, or lower legs
Pramoxine hydrochloride may cause other side effects. Contact the doctor immediately if you are experiencing any of these side effects.
Anzen Exports: Maintaining excellence in API
Anzen Exports is a merchant exporter that produces active pharmaceutical ingredients (APIs) and complete dosage formulations. It has successfully provided services to almost 500 organisations in more than 70 countries worldwide, marked by the generation of more than USD 70 million in revenues. With 32 years of experience in this industry, Anzen Exports offers the best service to its clients.
The organisation has dedicated over three decades to creating high-quality products and services that improve and save lives. The success of this pioneering brand is established on a team that values collaboration and scientific expertise.
For more details, visit www.anzen.co.in
Disclaimer
Anzen Export's blog posts have been written with information gathered from approved medical journals and websites online. Our research and technical team strive to provide relevant information through such articles. To be best informed, we advise consulting a doctor about an ingredient or medicine before taking it.
References:
https://medlineplus.gov/druginfo/meds/a682429.htmlhttps://www.ncbi.nlm.nih.gov/pmc/articles/PMC2763756/