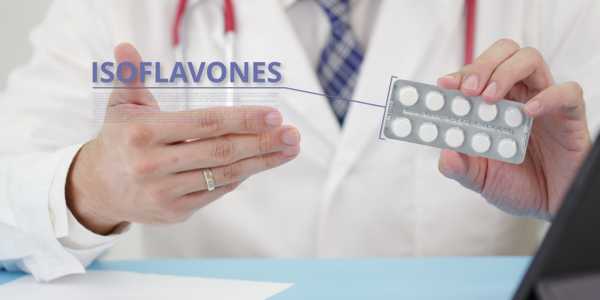 Plant-based chemicals called phytoestrogens, also referred to as Isoflavones, are steadily gaining popularity as an alternative treatment for menopausal women who cannot or are unwilling to opt for hormone replacement therapy. This chemical compound, essentially present in food items like tofu, legumes and soy milk, is being used in dietary supplements to raise the levels of oestrogen in the human body. This eases the discomforts associated with menopause, the phase when the adult female body stops producing oestrogen and the process of ovulation ceases. The drop in oestrogen while attaining menopause can cause uncomfortable symptoms like hot flashes, night sweats, mood swings, lack of focus, vaginal dryness, fatigue and difficulty in finding sleep. [1, 2, 5]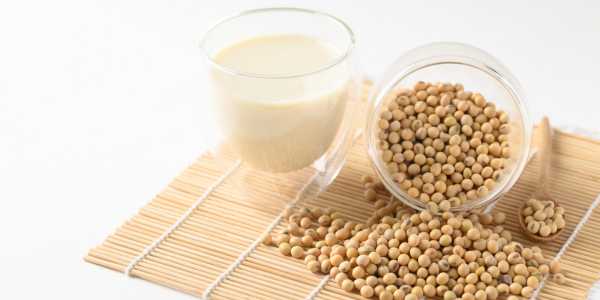 Modus operandi
The Isoflavones present in soy are genistein and daidzein. When consumed, bacteria in the intestines break it down into its active form, allowing it to bind to the same receptors as oestrogen, thus mimicking the effects of oestrogen. This helps to reduce hot flashes and other uneasy symptoms related to menopause. It has been proven that in Asian countries (where soy happens to be a dietary staple), women tend to get fewer hot flashes. Although subsequent clinical trials concluded that the results are inconclusive, most doctors remain convinced by the positive findings, and urge women to try soy when they experience a natural decline of their reproductive hormones. [1, 2, 4]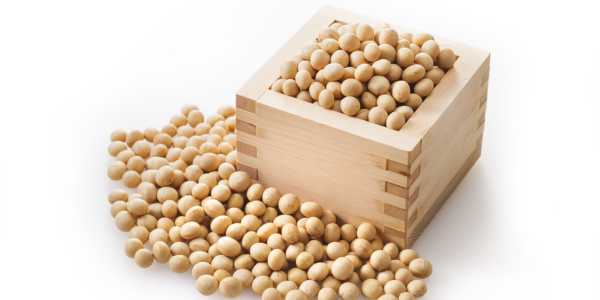 Health booster
Below are the some of the many health benefits of soy Isoflavones: [3]
Menopause and bone health: In addition to what is mentioned above, it is common knowledge that after menopause, the bone health of women severely deteriorates. According to animal studies conducted by researchers from the University of Missouri, soy present in food counters the negative effects of menopause and its effects on bone and metabolic health.
Reduction in unhealthy LDL cholesterol: Not only does it reduce the "bad" cholesterol, soy promotes healthy heart health! It is rich in omega 3 fatty acids that help reduce the risk of cardiovascular disease. According to the United States Food and Drug Administration (USFDA), adults who include 25g soy protein daily in a diet low in saturated fat and cholesterol can reduce LDL cholesterol by about 3–4%.
Weight loss properties: Adding soy in regular diet can increase fibre content and automatically result in better gut health, resulting in substantial weight loss.
Rich source of antioxidants and vitamins: Isoflavones is beneficial for general health, as it is a rich source of B-vitamins, iron, zinc and antioxidants.
Side effects & precautions
Dietary supplements rich in soy are usually considered to be safe, when consumed up to six months. However, some of the side effects experienced occasionally include: (6)
It can sometimes lead to mild stomach and intestinal disorders like constipation, bloating and nausea.
It can also cause allergic reactions like rashes, itching as well as breathing difficulties.
During pregnancy, consuming soy in large amounts (found in supplements) might prove to be harmful for the foetus. It is also best avoided during breast-feeding, for the same reason.
We promote global well-being
For over three decades now, Anzen Exports Pvt. Ltd. has been a leading supplier of nutraceuticals like Isoflavones. We also supply bulk active pharmaceutical ingredients and herbal extracts across the globe to top brands recognized for manufacturing the finished drugs. We are reputed for sourcing authentic and quality products from leading manufacturers in India and exporting those to multinational companies across the world. Our brand is known for promoting a multi-layered growth strategy that combines internal product development, strategic collaborations and synergistic acquisitions of products.
For more details, visit our website: www.anzen.co.in
Disclaimer
Anzen Export's blog posts are written with the information gathered from approved medical journals and websites online. Our research and technical team strive to provide relevant information through such articles. To be best informed, we advise consulting a doctor about an ingredient or medicine prior to taking it.
References
[1]
HealthLine
[Online]:
https://www.healthline.com/health/soy-for-menopause
[2]
WebMD
[Online]:
https://www.webmd.com/women/features/soy-hot-flashes
[3]
NDTV
[Online]:
https://www.ndtv.com/health/heres-why-soy-based-foods-are-a-must-for-menopausal-women-benefits-of-soy-based-foods-you-cannot-mis-1897246
[4]
Very Well Health
[Online]:
https://www.verywellhealth.com/isoflavones-benefits-side-effects-dosage-and-interactions-4687017
[5]
Better Health Channel
[Online]:
https://www.betterhealth.vic.gov.au/health/healthyliving/soybeans
[6]
WebMD
[Online]:
https://www.webmd.com/vitamins/ai/ingredientmono-975/soy