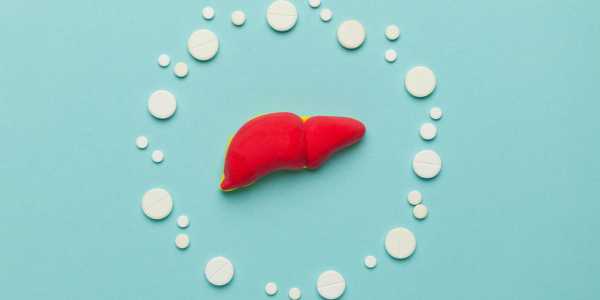 Rifaximin is a broad-spectrum antibiotic used primarily to treat bacterial infections. It treats various ailments such as irritable bowel syndrome, bloating stomach and traveller's diarrhoea. Rifaximin may be used to treat hepatic encephalopathy. Hepatic encephalopathy is a nervous system disorder caused when the liver stops functioning properly. It may result in the accumulation of toxins in the blood. These toxins may affect the brain and result in cloudy unclear thoughts. Rifaximin is not effective during infections caused by a virus. (1) (2)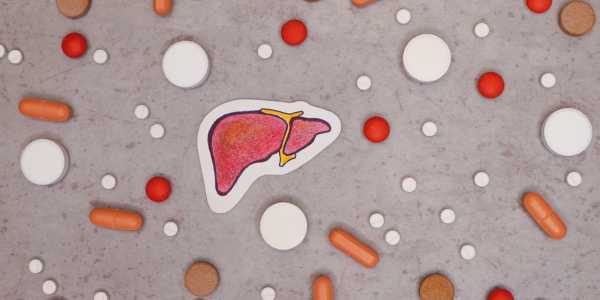 Liver and its function
The liver is an organ situated on the side of the abdomen in the body. The liver comprises self-regenerating cells called hepatocytes. The liver is responsible for the production of bile which aids in the metabolism of fats, proteins and carbohydrates. Bile comprises bile salts, bilirubin, phospholipids, cholesterol, bicarbonate and water. It breaks down poisonous substances like drugs and alcohol and releases toxins from the body. Thus, it helps in blood detoxification and purification. Other than that, the liver may functionally support the synthesis of plasma protein, glycogen storage and enzyme activation apart from others. (3)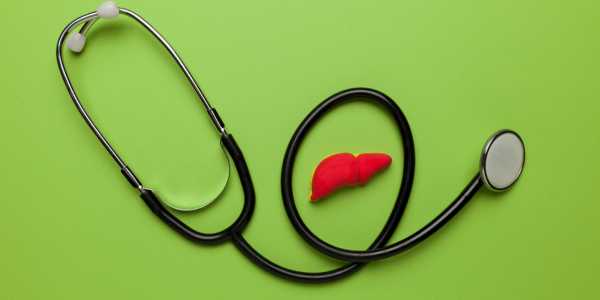 Addressing Liver Abnormalities
Liver Damage is evident when felt as a throbbing pain in the upper right abdomen. The liver pain should not be ignored and needs medical attention. Common symptoms include fatigue, darker shade of urine, swelling in ankles and legs, loss of appetite and itchiness on the skin. (4)
The first line of action in liver abnormalities is taking care of the diet and lifestyle changes. Lowering the body weight and managing cholesterol levels are the first line of defence.  Optimal exercise and dietary changes will help. Due to its ability to regenerate its cells, a high protein diet may help to restore liver volume.  (4)
Rifaximin may medically treat the traveller's diarrhoea by being taken orally thrice a day. In hepatic encephalopathy cases, the medication is twice a day or every 12 hours. Rifaximin has proven its efficiency to treat gastrointestinal and liver aberrations. The drug is advantageous since it has an excellent safety profile and limited cross-resistance to other drugs. It is available commercially under the brand names of Xifaxan and Zaxine. (2)
Side Effects
On administration of the medication Rifaximin, the less severe side effects include nausea, headache, gas, cramps in the stomach and less body energy. The more severe side effects include diarrhoea, sore throat, itchiness and skin rash, hives, vomiting, chest pain, breathing trouble and others. (2)
Persons with severe liver disease and pregnant and lactating women should avoid using Rifaximin. Rifaximin has to be stored at room temperature conditions, kept away from light, moisture, children and pets.  (2)
The liver plays an important role to flush out wastes, detoxifying the body and converting the food to nutritional products to be utilized by the body. It is the organ that can repair and regenerate itself.  Maintaining a healthy liver becomes a priority.
Anzen Exports: a One-Stop Pharma Outsourcing Company
Anzen Exports is renowned for manufacturing and exporting high-quality Active Pharmaceutical Ingredients, herbal extracts, nutraceutical ingredients and cosmetic ingredients. Anzen was thoroughly involved in domestic trading and export of Active Pharmaceutical Ingredients. It makes the best use of its resources and workforce to strengthen its network with the finest manufacturers in India.
Anzen Exports is integrated vertically into the healthcare industry. It works towards the common goal of providing the best services for the needs of the Pharmaceutical Industry.
For more details, visit www.anzen.co.in
Disclaimer:
Anzen Export's blog posts have been written with the information gathered from approved medical journals and websites online. Our research and technical team strive to provide relevant information through such articles. To be best informed, we advise consulting a doctor about an ingredient or medicine before taking it.
References: