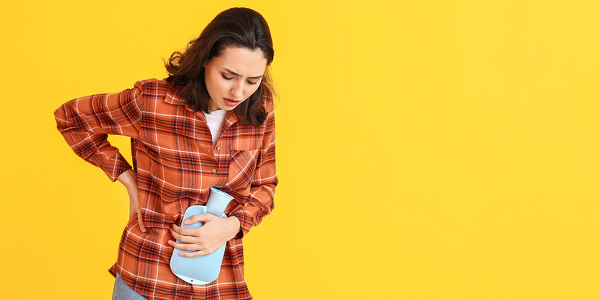 Nimesulide belongs to the NSAID (Non-steroidal anti-inflammatory drug) group of medicines. It is a unique medication with an affinity to inhibit the enzyme cyclo-oxygenase (COX). It prevents the synthesis of prostaglandins, which are involved in pain and inflammatory pathways. Nimesulide is prescribed for acute pain, menstrual cramps (dysmenorrhea), backache, postoperative pain, osteoarthritis, and fever.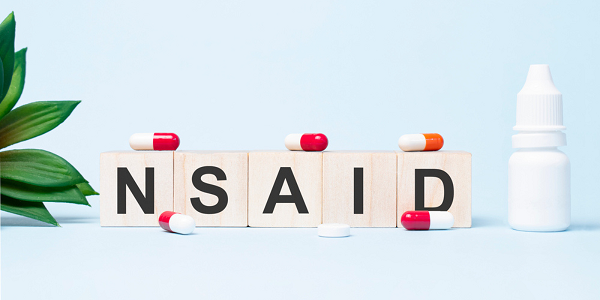 Directions of use
Nimesulide comes in various dosage forms, including tablets, syrup, capsules, injections, oral drops, and granules. Your doctor will determine the best dosage for you based on your situation.
Tablet/capsule – Swallow the whole with water; it should not be chewed, crushed, or broken.
Mouth-dissolving tablet: Place the tablet on the tongue and allow it to dissolve in the mouth. Before swallowing, the pill should thoroughly dissolve in your mouth.
Dispersible tablet: Before using a dispersible pill, read the label carefully. Dissolve the pill in the recommended quantity of water and swallow.
Drops/Syrup/Suspension: Before using drops, syrup, or suspension, shake the container well. Use the measuring cup/dosing syringe/dropper in the package to take the suggested dosage by mouth.
Granules: Before using granules, read the label carefully. Stir the grains into the water and consume them right away.

Storage
Avoid direct contact with heat, air, or light. Nimesulide must be stored securely, away from children.
The medicine should be at ambient temperature, between 68 F and 77 F.
Side effects of Nimesulide
Some of the side effects of using Nimesulide are:
Stomach discomfort and cramps
Skin rash
Dizziness
Nausea and vomiting
Blood clotting disorders
Elevated liver enzymes
Diarrhoea
Precautions
People suffering from the following problems should inform the doctor before starting the medication:
Nimesulide is metabolised and absorbed in the liver. As a result, consuming large doses of this medication might harm your liver. Don't use the medication if you have severe liver issues since it might cause additional harm to your liver.
Long-term use of higher dosages of various pain relievers may impair normal renal function. Nimesulide should not be used for significant renal issues since it might produce dangerous effects.
If you have pre-existing cardiac issues, long-term usage of Nimesulide may raise your risk of a heart attack. It is not used to relieve pain after coronary bypass surgery.
Gastro-intestinal bleeding
Nimesulide might cause stomach and intestinal damage if used over an extended period. Serious complications such as bleeding, ulceration, and stomach or intestinal wall perforation may ensue. Any sign of ulceration and bleeding, such as persistent indigestion, the emergence of coffee-coloured dry blood in stools, or blood vomiting, should be reported to your doctor immediately.
Added situations when you should notify your doctor before you begin your medication:
If you have allergy symptoms such as a rash, itching/swelling anyplace on your body, dizziness, trouble breathing, etc., to Nimesulide, you should seek emergency medical assistance. Before beginning the medication, let your medical care provider know about other allergies.
Studies have shown the use of Nimesulide linked to congenital malformations in newborns. Hence it should be avoided during pregnancy. Before starting any new medication, speak with your doctor.
The use of Nimesulide can be harmful to nursing mothers and their babies. An alternate medication could be preferable, particularly if breastfeeding a premature or newborn baby.
Anzen Exports: Providing high quality API
Anzen Exports is a merchant exporter that produces active pharmaceutical ingredients (APIs) and complete dosage formulations. It has successfully provided services to almost 500 organisations in more than 70 countries worldwide, marked by the generation of more than USD 70 million in revenues. With 32 years of experience in this industry, Anzen offers the best service to its clients.
The organisation has dedicated more than three decades to creating high-quality products and services that improve and save lives. The success of this pioneering brand is founded on a workforce that values collaboration and scientific expertise.
For more details, visit www.anzen.co.in
Disclaimer
Anzen Export's blog posts have been written with information gathered from approved medical journals and websites online. Our research and technical team strive to provide relevant information through such articles. To be best informed, we advise consulting a doctor about an ingredient or medicine before taking it.
Reference: