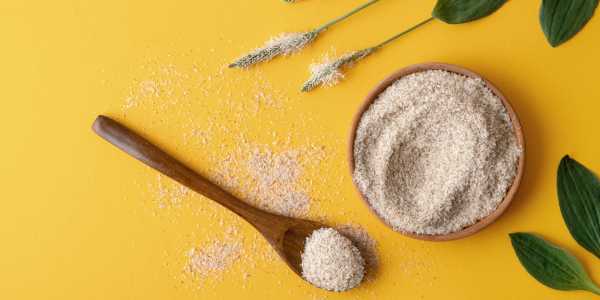 Dietary fibre is well-validated by doctors and is considered an important food in a balanced diet. Psyllium husk is one of the accomplished super fibres which comes from the seeds of the Plantago Ovata plant. It is native to India and Pakistan. Additionally, it possesses a potent ability to absorb water and materials in the digestive tract.
Psyllium husk is gluten-free and rich in the digestive system's curative powers. They form an excellent base for soluble nutritional fibre. Fibre is essential in the diet to deliver crucial nutrients to the entire body. It is present in a diet rich in whole grains, fruits and vegetables.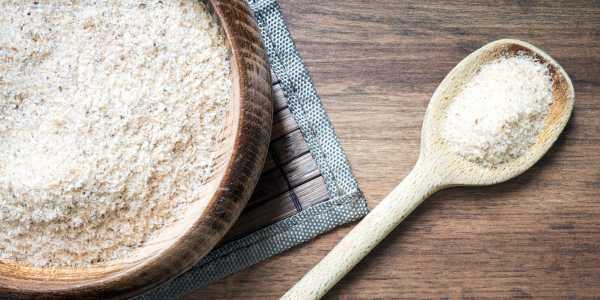 Composition of Psyllium husk
Psyllium husk contains a hemicellulose fibre called arabinoxylan. It is a viscous water-soluble fibre that attracts and binds with water. It also contains mucilage and causes it to draw water and form a slippery gel. It is approximately 70 % soluble fibre and 30% insoluble fibre.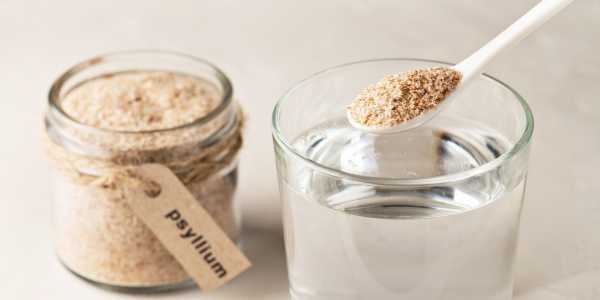 Benefits of Psyllium husk
Digestive Health –Psyllium husk is primarily responsible for gut health. It may be helpful both as a digestive and a probiotic for intestinal flora. A diet high in processed foods and sugar can lead to an imbalance of gut bacteria, constipation, and diarrhoea. Sugar is the leader of the dysbiosis as it feeds harmful bacteria in the gut. Psyllium husk helps to relieve this symptom.
Purification of the gut –Psyllium husk, when consumed, gives a feeling of fullness and lessens the desire for food without revitalizing the central nervous system. As a result, it purifies the digestive system as well.
Helps with Irritable Bowel Syndrome (IBS) –Psyllium husk is effective in improving irritable bowel syndrome. The long-chain, intermediate viscous, soluble and moderately fermentable dietary fibre results in low gas production. Thus, it helps in IBS management.
Constipation –Intake of Psyllium husk softens the stool, which helps to give relief to constipation, haemorrhoids, anal fissures and similar conditions. It has a laxative effect on constipation, haemorrhoids and fissures.
Balances Blood Sugar –Additive to gut health, Psyllium husk can help individuals who have diabetes and work towards preventing diabetes, especially Type 2 Diabetes.
Heart Health and Blood Pressure –High fibre foods in the diet such as Psyllium husk help lower the risk of heart disease. It is associated with lower triglyceride levels. Additionally, it also can lower blood cholesterol and coronary heart disease.
Feeds Beneficial Bacteria –Psyllium husk is good for maintaining the bacterial balance in the colon, which strengthens the immune function. The gut should be first made free from harmful bacteria during fibre therapy. Then, adding high fibre content is beneficial to the body.
Dosage
The recommended daily fibre intake is between 25-30g, duly depending on the age and gender.
For people over 12 years of age, it is recommended to mix 1 tsp. of psyllium husk powder to water.
For children between ages 6 to 12, it is recommended to mix ½ tsp. into a glass of water. Take 1 – 3 times per day.
The best way to add fibre to the diet is from whole foods such as grains, fruits and vegetables. It makes psyllium husk a perfect option to help to increase fibre intake in the diet. Furthermore, it contributes towards optimal gut health.
Anzen Exports: Delivering the best in APIs
Anzen Exports is a merchant export organization that manufactures APIs and Finished Dosage Formulations and develops Nutraceuticals and Nutricosmetic Products. They have been successfully given services to approximately 500 companies in over 70 countries worldwide, with a group turnover of over USD 70 million. With 31 years of experience in this industry, Anzen helps to provide its clients with the best service.
For over three decades now, the company has been instrumental in introducing high-quality products and services in pursuit of its mission to save and improve lives. Scientific excellence and a diverse workforce that values collaboration are the cornerstones of the success of this dynamic brand.
For more details, visit www.anzen.co.in 
Disclaimer:
Anzen Export's blog posts comprise information gathered from approved medical journals and websites online. Our research and technical team strive to provide relevant information through such articles. We advise consulting a doctor about an ingredient or medicine before taking it to be best informed.
References: