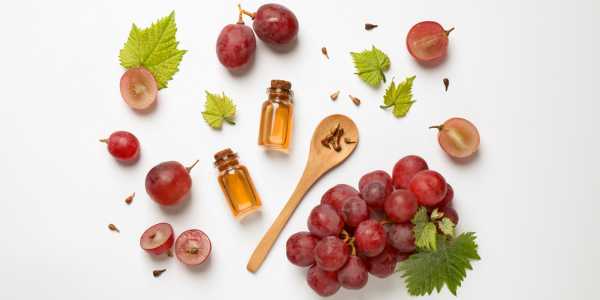 Grapes, since ancient times, have been used to heal a lot of diseases. Grape Seed Extract (GSE), rich in antioxidant (proanthocyanidin) (1), is said to facilitate the healing process of wounds up to two days after applying. (2) The antioxidant effects the body 20 times more than vitamin C and 50 times more than vitamin E. It neutralizes free radicals and is a good preventive measure against oxidative damage. (1)
Oxidative stress can damage cells, causing severe health issues like- cardiovascular diseases, diabetes, neurodegenerative diseases, and cancer.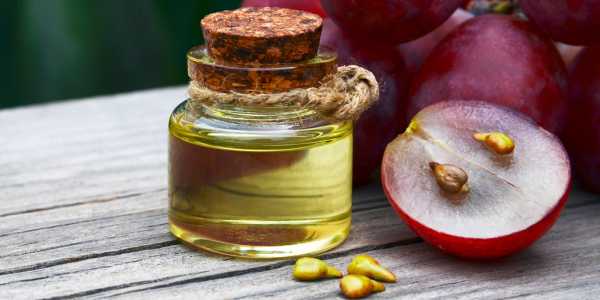 ;
Benefits of Grape seed extract:
Grape seed extract, containing healing properties, is used for several internal and external health issues:
Studies have shown that grape seed extract increases the speed of healing. Faster healing of wounds is essential to reduce the risk of infection and further complications.
Using GSE can aid in recovery from excessive exhaustion. Medically backed research has shown reduced effects on mental and physical stress. (3)
Studies have shown the positive effects of GSE on reducing LDL cholesterol (commonly known as 'bad' cholesterol). (3) Bad cholesterol is known to degrade heart health.
High blood pressure is a problem known to everyone. Yet, there is no proper treatment for it as of now. It is estimated that about 1 billion people are affected by high blood pressure. (4) Grape seed extract has been tested to reduce systolic and diastolic blood pressure (the top and bottom numbers, respectively). (5)
Bone strength can deteriorate over time or due to calcium deficiency. Tests on mice with low-calcium efficiency have shown better bone strength using GSE and calcium. (6)
The extract might also help in reducing eye stress due to glare. Although, not a lot of evidence is available to this up. (3)

Possible side-effects of the extract:
Although studies have shown no significant side effects, a few points should be considered before intaking the grape seed extract: (6)
GSE can cause blood thinning which could unfold further health issues if mixed with other medications consumed for the same purpose. People suffering from bleeding disorders or who have had surgery should not intake it.
Its benefit can be a possible threat. As mentioned above, GSE can aid in lowering blood pressure. If consumed with other medicines, it can lead to side effects on a person's health.
Other common side-effects include (6):
Headache
Sore throat
Nausea
Irritated scalp
Stomach upset
Dizziness
Dosage and Precautions:
Studies have shown its effective use without any significant side effects up to 11 months. (3) It is usually well-tolerated in small doses, but one should consult with a medical professional before its intake.
People with grape allergies should not take GSE. If you are unsure about your allergies, get tested before consuming the medicine.
There is little to no evidence about its effects on pregnant and lactating women and those trying to conceive. Therefore, it is suggested to consult a doctor or medical professional before consuming GSE.
Anzen Exports: Revolutionizing Healthcare
Anzen Exports is well-known for producing high-quality Active Pharmaceutical Compounds, herbal extracts, nutraceutical ingredients, and cosmetic ingredients. It is involved in both the local and international trading of Active Pharmaceutical Ingredients. The company used its most important resources and personnel to build its network with India's most prominent manufacturers.
Anzen Exports is deeply integrated into the pharmaceutical industry and provides the best services to address diverse needs.
For additional information, go to www.anzen.co.in.
Disclaimer:
Anzen Export's blog posts have been written with the information gathered from approved medical journals and websites online. Our research and technical team strive to provide relevant information through such articles. We advise consulting a doctor about an ingredient or medicine before taking it to be best informed.
Reference: