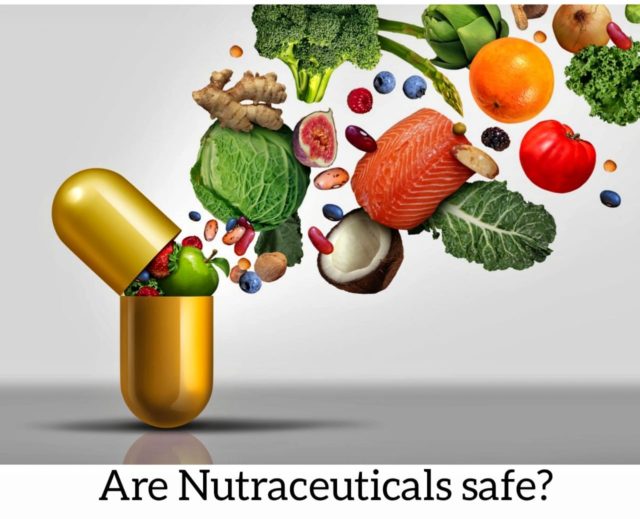 Uprising market demand and the proven therapeutic effects acclaim the safety and benefits of nutraceutical products. To delve deep into it, one needs to understand the definition and constituents of this product range. It is a better version of the whole food nutrients that cast away from medicines. (1)
Nutraceuticals possess non-specific biological therapies, which promote wellness and prevent many malignant and chronic diseases. Nutraceutical definition comprises nutrients and pharmaceuticals in a combined form. It contains phytochemicals called flavonoids.  These are phenolic compounds, which have antioxidant, antimicrobial and, anti-inflammatory properties. Thus, it strengthens the immune system and prevents diseases. It delays aging, enhances life expectancy, and also supports the structure and function of the body. NCBI states that many review reports of these products have shown their disease modifying indication. (2)
Self Certified Products
Sincenutraceutical foods are considered a dietary supplement in many countries; it is not certified by FDA or any other governmental bodies. Also, it has no definite route of administration, therefore, the manufacturers are considered to provide constituents that justify their proclamation. Counterfeit products are liable to be suspended by the concerned national and international authority, incase, any report against them is notified.
Brands catering the products follow all safety measures and are approved by subsequent clinical trials. However, based on the requirement of respective physiology and ailment factors, one may take advice from a dietician or physician to choose the right product category.
Market bifurcation
Based on types, the nutraceutical market can be classified as:
Proteins
Phytochemicals
Fibers
Carbohydrates
According to the application, the nutraceutical industry can be subdivided into:
Food
Beverages
Animal nutrition
Dietary supplements
Market Value
is it safe to use nutraceuticals? One might derive the answer to this from the growing market of the industry. Presently, USD 162.1 billion is the estimated market value. This is projected to reach USD 227.5 billion by the year 2025 at a CAGR of 7%. (3)
Reasons behind the Market Growth
Growing interest in fortified food items
Sedentary lifestyle
Consumer awareness
An increasing number of chronic diseases
Resistance to antimicrobial drugs
Government initiatives in eradicating malnutrition
Reasonable pricing of these product ranges
Effective therapeutic achievements
Main stream medical practitioners often adopting some products to promote better health for the patients.
Anzen Exports in Supplying Nutraceutical Extracts
Anzen Exports is a renowned name in the export market of Active Pharmaceutical Ingredients (API) across the nation. Its product quality, service, and efficacy have set its name as one of the strongest units in this industry.
Besides main stream medicine, it has taken up a pivotal role in the export of nutraceutical and herbal extracts. It handpicks quality product from key market players in the manufacturing industry and reaches it to the client's end who are manufacturing the end product.
Ahead of one's time, the group companies of Anzen Exports are developing nutraceutical finished products that promote dynamic health. One may connect with the sales team regarding any query on product ranges and other related information.
Disclaimer:
Anzen Exports' blog posts are based just on our research from cited websites. To be best informed, we advise consulting a doctor about an ingredient or medicine prior to taking it.
Sources:
International Journal of Health & Allied Sciences
Website – https://www.ijhas.in/article.asp?issn=2278-344X;year=2012;volume=1;issue=2;spage=47;epage=53;aulast=Prabu
NCBI
Website – https://www.ncbi.nlm.nih.gov/pmc/articles/PMC4336979/