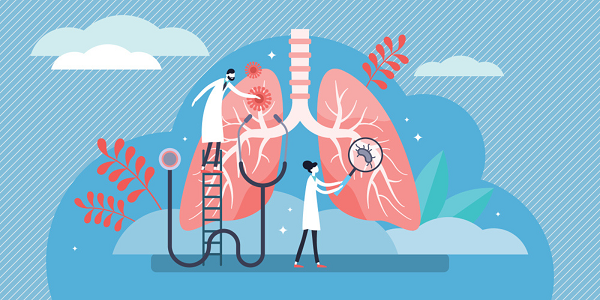 Linezolid is a medication that treats a variety of bacterial infections in different areas of the body. It is used primarily for bacterial infections of the lungs (pneumonia), skin, and soft tissues.
Linezolid belongs to a class of antibacterials known as oxazolidinones. It inhibits the production of crucial proteins, which bacteria need to perform their essential functions and proliferate.
This antibacterial medicine is available in the following dosage forms:

Administration of Linezolid
Linezolid is commonly taken twice daily (every 12 hours) with or without meals for 10 to 28 days. For children below 11 years of age, it is administered 2-3 times per day for 10 to 28 days.
Liquid Linezolid should be carefully blended by turning the container upside down 3 to 5 times before each dosage. Remember that Linezolid should not be shaken to mix it.
Use a marked measuring spoon, oral syringe, or medicine cup to measure the medication. The usual teaspoon at home may not contain the required quantity of liquid.

Side effects of Linezolid
Linezolid can have a few side effects. Make sure to inform your doctor about the same:
nausea
diarrhoea
vomiting
headache
dizziness
pale skin
trouble in breathing
change in the colour of tongue/teeth
white patches in the mouth
irritation or burning of the vagina
stomach pain
rash
itching
Precautions
Before starting the dose and during the administration of Linezolid, there are a few points you should keep in mind:
Inform your medical care provider if you are allergic to Linezolid or any of the components of this antibacterial medicine. Information about allergies to any other medicine should also be notified to the doctor.
Inform your doctor about any medicines, vitamins, nutritional supplements, and herbal items you are taking or intend to use.
If you forget to take a dosage of this medication, take it as soon as possible. If your next dosage is approaching, omit the missing dose and resume your usual dosing regimen. Do not take two doses.
Inform your doctor if you have a chronic infection, including carcinoid syndrome (a condition in which a tumour secretes serotonin).
Avoid eating or drinking excessive quantities of tyramine-rich foods and drinks when using Linezolid.
Inform your doctor if you are pregnant, planning to get pregnant, or are currently nursing. Call your doctor if you get pregnant while taking Linezolid.
Anzen Exports: Delivering quality API over three decades
Anzen Exports is a merchant exporter that produces APIs and finished dosage formulations. With a group revenue of over USD 70 million, they have successfully delivered services to around 500 organisations in over 70 countries. With 32 years of experience in this industry, Anzen provides its clients with the best service.
The company has focused on developing high-quality goods and services for over three decades to save and enhance lives. The success of this dynamic brand is built on scientific competence and a diverse workforce that embraces cooperation.
For more details, visit www.anzen.co.in
Disclaimer
Anzen Export's blog posts have been written with information gathered from approved medical journals and websites online. Our research and technical team strive to provide relevant information through such articles. To be best informed, we advise consulting a doctor about an ingredient or medicine before taking it.
Reference: