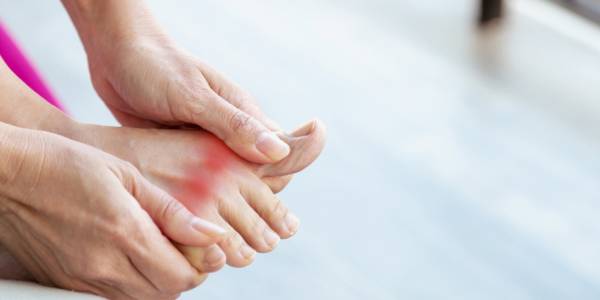 Colchicine is a specialized medication used to prevent or treat gout attacks. It is available both as a generic as well as a brand name drug (common brand names include Colcrys and Mitigare). As we are aware, Gout is caused by excessive uric acid in the blood leading to the formation of hard crystals in the joints. Gout symptoms usually develop suddenly and involve only one or a few joints. The big toe, knee or ankle joints are most often affected. (1)
Usually consumed orally with or without food, Colchicine works by decreasing swelling and lessening the build-up of these uric acid crystals that cause pain in the affected joints. This medication is also used to prevent attacks of pain in the abdomen, chest, or joints caused by a certain inherited disease (familial Mediterranean fever). It is thought to work by decreasing the body's production of a particular protein (amyloid A) that builds up in people suffering from this fever. It is to be borne in mind that Colchicine is not a pain medication and should not be used to relieve other causes of pain. (1)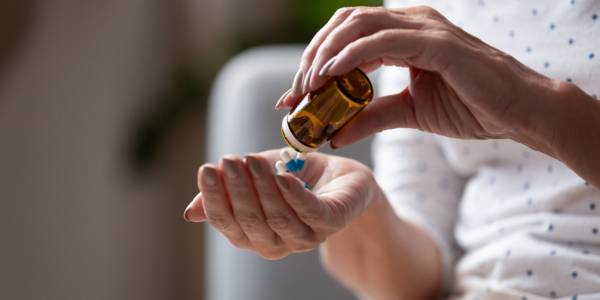 Modus operandi
An alkaloid, Colchicine binds to tubulin, thereby interfering with the polymerization of tubulin, interrupting microtubule dynamics and disrupting mitosis. This leads to an inhibition of migration of leukocytes and other inflammatory cells, thereby reducing the inflammatory response to deposited urate crystals. (2)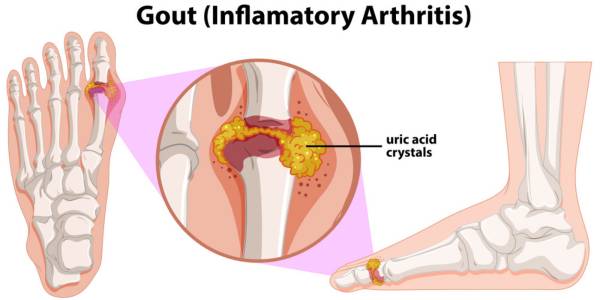 Side effects
Like most drugs, consumption of Colchiline may result in a few minor side effects, namely: (3)
nausea
vomiting
diarrhoea
stomach cramps or pain
It also may cause severe side effects, in which case, the consumption of the medication must be stopped and a doctor must be informed. immediately. Some of the more severe side effects are:
muscle pain or weakness
numbness/tingling in the fingers or toes
unusual bruising or bleeding
sore throat, fever, chills and other signs of infection
weakness or tiredness
paleness or grayness of the lips, tongue or palms
It may also lead to decrease of fertility in men
It can sometimes cause severe allergic reaction like trouble breathing and swelling of the throat or tongue.

Important warnings (4)
Consuming excessive Colchicine can be serious enough to cause death. Therefore one should never take more of this drug than what is prescribed by the doctor.
Colchicine may cause the body to produce fewer blood cells of different types. Which, in turn, can raise the risk of infection or bleeding because some of these blood cells fight infection and help form blood clots. In case the patient suffers from any blood disorders, he should apprise his doctor about the same.
Colchicine may lead to muscle damage if used for six months or longer. The risk is higher if the patient is a senior citizen. Taking other drugs that cause muscle damage, such as cholesterol medications, may increase this risk. It is vital to inform the doctor before taking Colchicine if the patient is already on any drug to control cholesterol levels.
Colchicine oral tablet can interact with other medications, vitamins or herbal products. It thus becomes imperative for the doctor to manage the entire medication of the concerned patient judiciously.
More than three decades of serving mankind
Anzen Exports Pvt. Ltd. is a leading supplier of bulk active pharmaceutical ingredients, herbal extracts, and neutraceutical extracts across the globe to top brands responsible for making the finished drugs. We have built our strong brand equity on the basis of our 30-plus years of experience in this dynamic and ever-changing pharmaceutical industry.
To know more about our product line and updates on various medicines, connect with us today.
Visit www.anzen.co.in
Disclaimer:
Anzen Export's blog posts have been written with the information gathered from approved medical journals and websites online. Our research and technical team strive to provide relevant information through such articles. To be best informed, we advise consulting a doctor about an ingredient or medicine prior to taking it.
References: