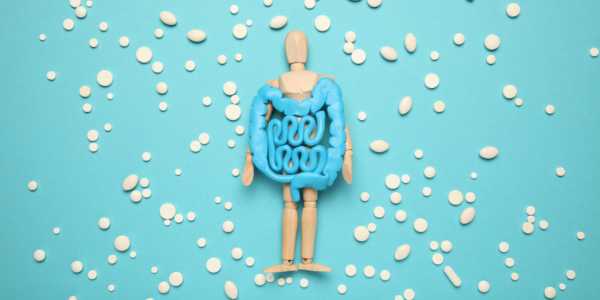 'Clostridium butyricum' is an anaerobic, Gram-positive, spore-forming bacillus commonly used to treat several gastrointestinal diseases, inflammation and allergic reactions. It may help manage type 2 diabetes. Functioning as a probiotic, Clostridium butyricum usually resides in the intestine of humans and has gained popularity for its beneficial effects regarding gastrointestinal diseases. It provides relief to patients by modulating gut microbiota and their metabolic short-chain fatty acids. [1, 2, 3]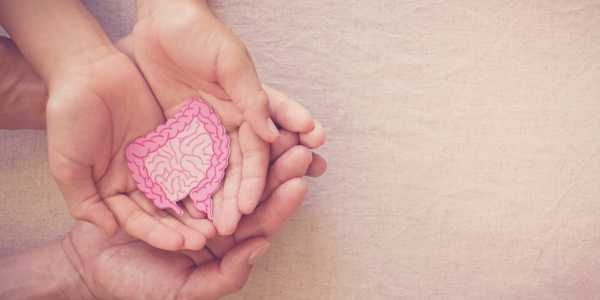 Uses
There are several uses of this probiotic such as:
Inflammation regulator: Clostridium butyricum increases the resistance of the gut to pathogen invasion via inducing the secretion of anti-inflammatory cytokines in the intestine. It has thus become increasingly important in preventing and treating intestinal inflammation and inflammation-related diseases. [3]
Improves gastrointestinal function: This probiotic helps improve gastrointestinal function. There have been in vivo studies to investigate if oral intake of C. Butyricum can reduce food allergy effects. [4]
Antioxidant effects: C. Butyricum can induce anti-oxidation and anti-inflammation, as proved by several in vivo studies. However, further studies are needed to explore its other clinical benefits.[5]
Anti-inflammatory properties and brain health: SCFAs, or Short Chain Fatty Acids viz. acetate, propionate and butyrate, have a crucial role as an energy source for intestinal epithelial cells. Butyrate is not restricted to the intestinal tract and can disseminate to the brain. It can exert neuroprotective effects on neurodegenerative disorders and improve behavioural deficits by inhibiting histone deacetylases (HDACs). [2] Supplementing with butyrate-producing bacteria may have potential anti-diabetic properties on patients with type 2 diabetes.
For IBS treatment: This probiotic helps improve overall symptoms and stool frequency in patients suffering from Irritable Bowel Syndrome (IBS). [6]
Works against cancer: Clostridium butyricum induces the release of TRAIL cytokines, resulting in marked anti-cancer effects in vitro and in vivo. [7]

Mechanism of action
In the human gut, Clostridium butyricum is a symbiont and has a fermentative role. It consumes undigested dietary fibres to generate short-chain fatty acids (SCFAs) – butyrate and acetate. It is also suggested that this probiotic increase certain beneficial bacteria such as Lactobacillus and Bifidobacterium in the human gut. [8]
Side effects
There are a few possible side-effects, such as:
Mild diarrhoea
Gas
Stomach pain
Nausea
Vomiting
Headache
Skin rash
Vaginal yeast infection [9]
Precautions [9]
Inform the physician about the current list of medications, vitamins, herbal supplements, allergies, pre-existing diseases, and current health conditions before using Clostridium butyricum.
Do not consume this medicine in large doses.
Pregnant or breastfeeding women should consume this probiotic only after careful consultation with their medical practitioner.
Committed to healthcare
One of India's market leaders in the pharmaceutical industry, Anzen Exports Pvt. Ltd., is renowned for manufacturing high-quality Active Pharmaceutical Ingredients, herbal extracts, nutraceutical ingredients, and cosmetic ingredients. For over three decades now, the strong management has drawn on its experience in the commercialization of pharmaceutical products, providing its expertise to the healthcare industry to forge successful partnerships and offer quality services to international markets.
For more details, visit www.anzen.co.in
Disclaimer:
Anzen Export's blog posts have been written with the information gathered from approved medical journals and websites online. Our research and technical team strive to provide relevant information through such articles. To be best informed, we advise consulting a doctor about an ingredient or medicine before taking it.
References:
[1] 
PubMed
 [Online]: 
https://pubmed.ncbi.nlm.nih.gov/28122397/
[2] 
BioMed Research International
[Online]: 
https://www.hindawi.com/journals/bmri/2015/412946/
[3]
Frontiers in Veterinary Science
[Online]: 
https://www.frontiersin.org/articles/10.3389/fvets.2021.683863/full
[4] 
NCBI 
[Online]: 
https://www.ncbi.nlm.nih.gov/pmc/articles/PMC5322677/
[5] 
World Journal of Gastroenterology
 [Online]: 
https://www.wjgnet.com/1007-9327/full/v21/i27/8340.htm
[6] 
Nature
 [Online]: 
https://www.nature.com/articles/s41598-018-21241-z
[7] 
International Journal of Oncology
 [Online]: 
https://www.spandidos-publications.com/10.3892/ijo.2013.1790
[8] 
Taylor and Francis
 [Online]: 
https://www.tandfonline.com/doi/pdf/10.1080/19490976.2021.1907272?__cf_chl_jschl_tk__=Fyb8O_4l7GOsIlGMKMjeSHSewD_h.YqaJ6hyE_rlclY-1636206418-0-gaNycGzNCRE
[9] 
Tabletwise 
[Online]: 
https://www.tabletwise.net/medicine/clostridium-butyricum