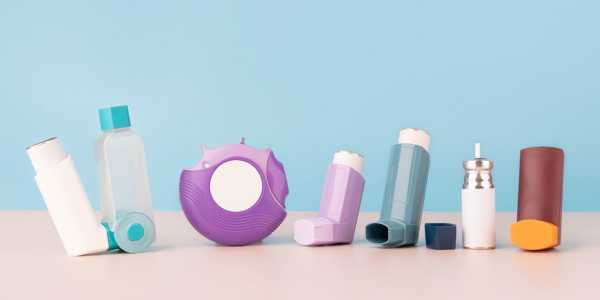 Asthma is a chronic disease characterized by airway inflammation and exacerbated responsiveness. Inflammation is a crucial factor in asthma. It causes the inner lining of the airways to swell and produce mucus. Asthma attacks are more prone to work on these swollen airways. Drugs such as Ciclesonide are inhaled corticosteroids that work well by preventing and reducing inflammation in the airways. (1)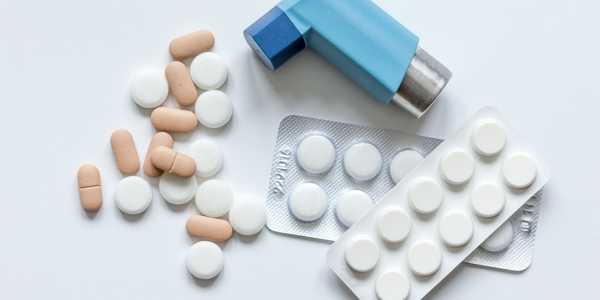 Asthma Management
Asthma control and management are essential for the community. It causes significant pressure in terms of morbidity, mortality, quality of life and healthcare costs. The sudden onset of the condition, even if slightly triggered, may cause a discrepancy in the patient's routine and consume the valuable time of the patient and caregiver. Inhaled Corticosteroids (ICS) as the first line of treatment can improve the condition and prevent an asthma attack.
The primary aim of Asthma Management is to achieve overall asthma control. It means minimization of symptoms that may occur during the day or night, no limitations in any activity, minimal use of the bronchodilator and absence of the narrowing airway. It aims to minimize the aggravation of asthma in the future also. (2)
Ciclesonide (Corticosteroids) works by enhancing the beta-adrenergic response to relieve muscle pain. They help reduce mucosal oedema by inhibiting the release of secretagogue and macrophages, decreasing vascular permeability by constricting the veins and inhibiting the release of LTC4 and LTD4. It has no direct effect on asthma's hypersensitivity reaction and bronchial activity. Due to blocking the late response, the drug prevents the increased airway reactivity as observed with late bronchial reactions. (3)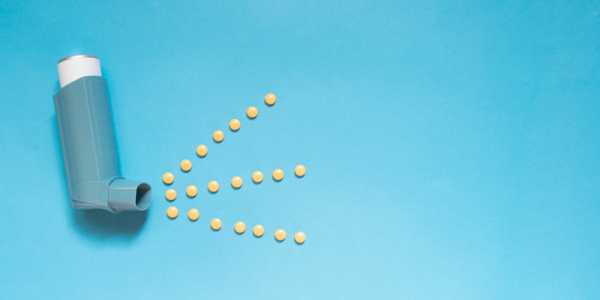 Dosage
The inhaled Ciclesonide controls asthma symptoms in most patients at the recommended dose of 160 µg/day. The recommended dose is 80 µg/twice a day to 320 µg/twice a day.
Precautions
Although its immense benefit to treating Asthma, Ciclesonide is limited in use due to its various side effects. When administered, each tissue in the body becomes a target. Caution should be taken in patients with a history of tuberculosis or if the patient is already on steroid therapy. In pre-existing conditions such as cataracts, eye pressure, any infection, nose injury, the drug should not be taken. It is best not used by pregnant or lactating women, the elderly, and children. On decreasing the prescribed dose, there may be an increased risk of asthma or skin disease, which should be monitored. While under medication, the patient's eyesight should be regularly monitored.
Side Effects
Ciclesonide's most common side effects are headache, inflammation of the sinuses, nasal congestion, upper respiratory tract infection, joint pain, pain in extremity, and joint pain.
Other side effects observed may be an Oral fungal infection, cough, dry throat, difficulty in breathing, dry mouth and nausea.
Storage
Ciclesonide should be stored at room temperature (15-30 degrees centigrade) in an airtight container, away from the reach of children.
Anzen Exports: A Prominent Player in the API Industry 
Anzen Exports is a merchant export organization that manufactures APIs and Finished Dosage Formulations and Development of Nutraceuticals and Nutricosmetic Products. They have been successfully given services to approximately 500 companies in over 70 countries worldwide, with a group turnover of over USD 70 million. With 31 years of experience in this industry, Anzen helps to provide its clients with the best service.
For over three decades now, the company has been instrumental in introducing high-quality products and services in pursuit of its mission to save and improve lives. Scientific excellence and a diverse workforce that values collaboration are the cornerstones of the success of this dynamic brand.
For more details, visit www.anzen.co.in
Disclaimer:
Anzen Export's blog posts have been written with the information gathered from approved medical journals and websites online. Our research and technical team strive to provide relevant information through such articles. 
References:
https://pubmed.ncbi.nlm.nih.gov/15510231/#:~:text=Ciclesonide
https://www.dovepress.com/control-of-moderate-to-severe-asthma-with-randomized-ciclesonide-doses-peer-reviewed-fulltext-article-JAA
https://pubmed.ncbi.nlm.nih.gov/3026210/
https://www.medindia.net/doctors/drug_information/ciclesonide.htm