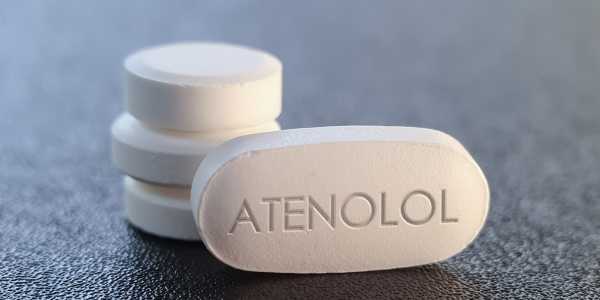 Atenolol is a beta-blocker known to affect the heart and blood flow through the veins and arteries. It is known for the prophylactic management of angina (chest pain) and hypertension (high blood pressure). It works by binding to specific receptors within the heart (termed Beta-1-receptors), which causes bradycardia (decrease in heart rate) and lowering blood pressure. It is used to treat angina and hypertension after an acute heart attack (myocardial infarction). When used, it decreases the risk of further heart attacks and strokes. (1)
It can achieve peak concentration in the blood between two to four hours after ingestion. Its heart rate and blood pressure decreasing effects remain for up to 24 hours upon administration of a single dose. Its narrow dose-response range obviates the need for highly individualised dose titration.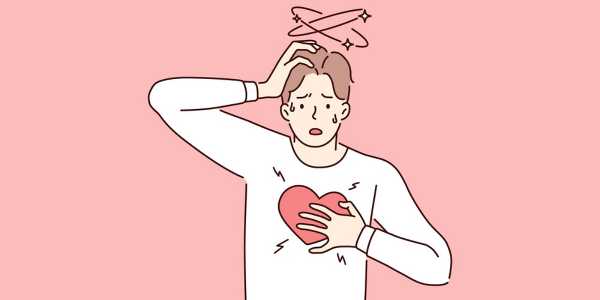 Dosage: Hypertension & Angina
Adult Dose for Hypertension:
50 mg taken orally once daily. For maintenance dose – 50 to 100 mg taken orally once daily
The maximum amount which can be taken is 100mg per 24 hours
It can be taken alone or in combination with antihypertensive drugs also.
Adult Dose for Angina:
50 mg taken orally once daily
For maintenance dose – 50 to 200 mg taken orally once daily
The maximum amount which can be taken is 200mg per 24 hours
It is administered for long term control of angina pectoris in the case of coronary atherosclerosis.  (1)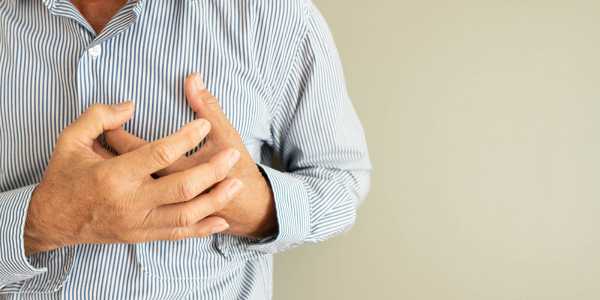 Conditions of Use
It is effective in a holistic cardiovascular risk reduction program, including diabetes management, exercise, reduction of smoking and others.
It can be used in combination with other drugs to lower blood pressure.
Upon administration, medical help should be taken in case of shortness of breath, skin colour changes, numbness or pain, or reduced sensitivity in the fingers or toes.
Atenolol should not be stopped from being taken suddenly. It may worsen the existing medical conditions. (1)
Warnings
Atenolol should be taken under medical prescription only. Atenolol should be avoided if an 'AV Block' severe heart condition exists. Before any surgery, the medical practitioner should be informed about the use of Atenolol. The use of alcohol should be avoided during drug therapy with Atenolol. As a part of the complete program for the treatment of Hypertension, it is entirely practical when the diet, exercise and weight control regimen is followed well.
In cases of any existing congestive heart failure, coronary heart disease, emphysema, asthma or bronchitis, diabetic condition, overactive thyroid, liver or kidney disease, allergies, pregnancy or lactation states – the doctor should be informed prior to Atenolol drug therapy. Most important, Atenolol is not approved by use for anyone who is below 18 years of age.
Side Effects
Some common side effects of Atenolol may be dizziness, depression or a feeling of lethargy and tiredness. Sometimes, signs of an allergic reaction as hives, difficult breathing, swelling of the face, lips, tongue or throat may be seen upon intake. The doctor should be consulted immediately. Conditions as a new or worsening chest pain, uneven heartbeats, dizziness, shortness of breath, rapid weight gain, and a cold feeling in the hands and feet require immediate medical attention.
Atenolol should be kept out of the reach of children, and the medicine should not be shared with others and be used only for the indications prescribed medically. (2)
Atenolol acts specifically on the heart receptors to reduce the heart rate and lower blood pressure. It can be effectively used to lower the risk of death after a heart attack.
Anzen Exports: Delivering Quality APIs to the World
Anzen Exports is renowned for manufacturing and exporting high-quality Active Pharmaceutical Ingredients, herbal extracts, nutraceutical ingredients, and cosmetic ingredients. Anzen was involved in domestic trading and export of Active Pharmaceutical Ingredients. The company used the best of its resources and workforce to strengthen its network with the finest manufacturers in India.
Anzen Exports is vertically integrated into the healthcare industry. It works towards the common goal of providing the best services for the needs of the Pharmaceutical Industry.
For more details, visit www.anzen.co.in 
Disclaimer: 
Anzen Export's blog posts have been written with the information gathered from approved medical journals and websites online. Our research and technical team strive to provide relevant information through such articles.  
References:
https://www.epainassist.com/opioid-treatment/medications/effectiveness-and-safety-of-atenolol-in-treating-hypertension-and-angina
https://www.drugs.com/atenolol.html