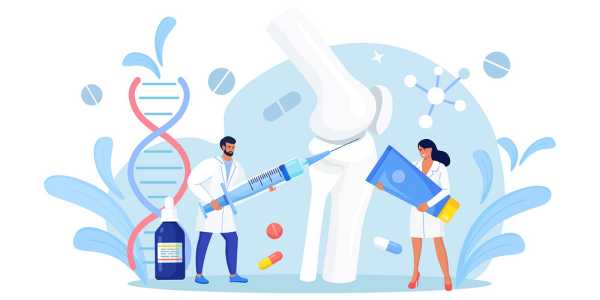 Ipriflavone is a synthetic isoflavone that incorporates calcium into bones. It is effective in preventing osteoporosis and bone breakdown. Osteoporosis is a decrease in bone mass, which may result in fractures and associated concerns due to any negative impacts. The bones become weak and brittle and may lead to a bone disease causing pain (Paget Disease). (1) (2)
Ipriflavone: Role in Osteoporosis Therapy
Ipriflavone inhibits bone resorption and maintains bone density. It also prevents osteoporosis in postmenopausal women. It works by slowing down the action of the osteoclasts (bone eroding cells) towards osteoblasts (bone-building cells) to build bone mass.
Hormonal Replacement Therapy (HRT) is recommended for the treatment of osteoporosis. Non-hormonal therapies and agents are being developed, one such important one being Ipriflavone. It is an approved drug for the treatment of osteoporosis in European and Asian countries.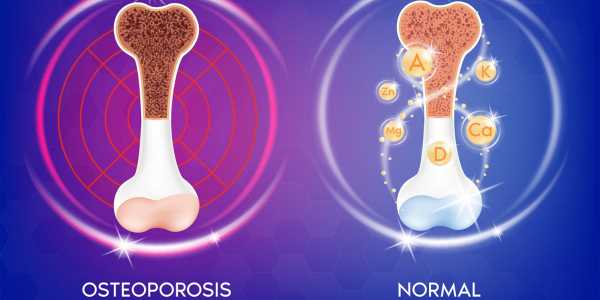 Structure and Functions of Ipriflavone
The chemical structure of Ipriflavone is 7-isopropoxy-3-phenyl-4H-1-Benzopyran-4-one. It occurs naturally in soy as a derivative. Ipriflavone and metabolites act to speed up the human osteoblast differentiation and function. As a result, matrix protein expressions are improved, and the mineralization process is helped further. Ipriflavone also can bind to oestrogen receptors based on the activity of the oestrogens. (1)
Ipriflavone – Uses & Side Effects
It is medically administered for the following reasons:
Ipriflavone can prevent bone loss or loss of bone mineral density (BMD) in postmenopausal women with low bone strength.
Taking it with oestrogen also prevents osteoporosis and increases bone strength in women.
Ipriflavone, to an extent, may decrease bone pain in people with Paget Disease.
The drug is being researched for its effect in renal osteodystrophy, food allergy and improving the metabolism of bodybuilders.
Ipriflavone also helps reduce bone loss in persons paralyzed on one side of the body due to a hemiplegic stroke. It is more effective if combined with Vitamin D. (2)
Ipriflavone should be taken under medical supervision only. It can produce side effects such as stomach pain, diarrhoea, dizziness, etc. It may have a sudden increase in the WBC count if administered for six months or more. When the treatment with Ipriflavone is on, it is suggested that the WBC count should be monitored. (2)
Precautions while taking Ipriflavone
Precautions should be exercised in the case of the following conditions:
During pregnancy and lactation in women.
Weak Immune system- Ipriflavone can have a side effect on lowering the White Blood Cells count or Lymphocytopenia. It is essential to take precautions while taking the drug in patients with weak immune systems to conditions like AIDS, organ rejection transplant, chemotherapy and others.
Administration of Ipriflavone can worsen a pre-existing weak immune system, so precaution should be taken. The medical practitioner should be aware of the vulnerable immune system status. (3)
Dosage
For weak bones post menopause- 200mg of Ipriflavone thrice daily
For Paget's disease (a bone disorder) – 600 to 1200 mg of Ipriflavone daily
For treating weak bones due to kidney disease – 400 to 600 mg of Ipriflavone daily (3)
Providing high-quality medicine to all
For over three decades now, Anzen Exports Pvt. Ltd. has been a leading brand for manufacturing top quality Active Pharmaceutical Ingredients, herbal extracts, nutraceutical ingredients and cosmetic ingredients. Headquartered in Kolkata, this top Indian merchant export organization is vertically integrated into the domain of healthcare. The company has proven regulatory expertise and the required know-how for speciality formulations. Every member of the team works tirelessly towards the common goal of providing the best service possible for every need in the ever-changing landscape of the dynamic pharmaceutical industry.
For more details, visit www.anzen.co.in
Disclaimer:
Anzen Export's blog posts have been written with the information gathered from approved medical journals and websites online. Our research and technical team strive to provide relevant information through such articles. We advise consulting a doctor about an ingredient or medicine before taking it to be best informed.
References:
https://www.reliasmedia.com/articles/47728-ipriflavone-for-prevention-of-osteoporosis
https://www.webmd.com/vitamins/ai/ingredientmono-310/ipriflavone
https://www.emedicinehealth.com/ipriflavone/vitamins-supplements.htm