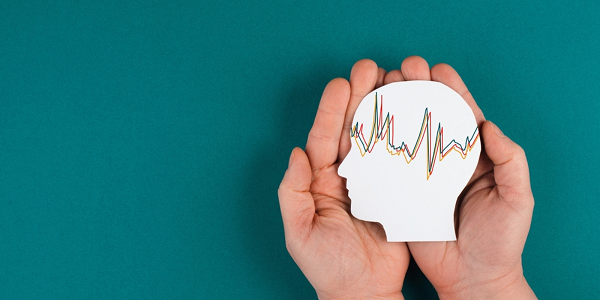 Clonazepam is a benzodiazepine used to treat anxiety, stop seizures, and calm tense muscles. It can also address sleeping issues and may assist in treating insomnia. It is typically recommended for a short length of time. You must take it at the dosage and period prescribed by your doctor.
Clonazepam acts by boosting gamma aminobutyric acid (GABA) activity. This is a molecule that transmits impulses throughout the neurological system. The lack of GABA in a person's body may result in panic episodes or seizures. When a person takes this medication, their body produces more GABA, and they will experience fewer panic episodes and seizures.
Dosage
Numerous criteria will determine the Clonazepam dose prescribed by a doctor. These include:
The kind and severity of the ailment being treated with Clonazepam.
The person's age.
The form of Clonazepam being used.
Any other medical issues.
The strength of the medication, the number of dosages you take each day, and the duration between doses.
Oral dose forms (tablets or dissolving tablets):
In the case of seizures:
Adults and children aged ten and up – 0.5 milligramme (mg) thrice per day initially. As required, your doctor may change your dosage.
Children under the age of 10 or weighing less than 30 kilogrammes (kg) – The dose is chosen by your doctor and depends on your body weight. The usual dosage is 0.01 to 0.03 mg per kg of body weight each day, split into two or three doses. The dosage, however, usually is not more than 0.05 mg per kg of body weight. As required, your doctor may change your dosage.
For panic attacks:
Adults – Initially, 0.25 milligramme (mg) twice a day. Your doctor may change your dosage; however, the daily amount is generally slightly more than 4 mg.
Your doctor will decide the appropriate use and dosage for your child.

Precautions
Like with every medication, you should keep a few points in mind and inform your doctor about the same before administering Clonazepam:
If you are pregnant or planning to get pregnant
This medication may induce sleepiness and cause difficulty thinking, regulating movements, or seeing properly. Make sure you understand how to respond to this medication before driving, using machinery, or doing anything else that might be harmful if you are not alert.
Make sure you are not taking the medication with alcohol.
If you have any allergies, inform your doctor before starting your doses.
Side effects of Clonazepam
The following are some of the common side effects of Clonazepam use:
Drowsiness
Coordination issues
Depression or depression symptoms
Dizziness
Fatigue
Impaired memory
Symptoms of upper respiratory infection
Confusion
Having trouble breathing
Following are some severe side effects. If you face any of these, consult your doctor immediately:
Inability to remember
Bladder discomfort
Blood in urine
Change in speech
Reduction in urination frequency
Diarrhoea
Urge to urinate often
Appetite loss
Lower back or side discomfort
Alterations in mood or mental state
Nausea
Painful throat
Sweating
Vomiting
Anzen Exports: Prominent in Healthcare
Anzen Exports is a merchant exporter that produces APIs and finished dosage formulations. With a group revenue of more than USD 70 million, they have successfully delivered services to around 500 organisations in over 70 countries. With 32 years of experience in this industry, Anzen provides its clients with the best service.
For over three decades, the company has focused on developing high-quality goods and services to save and enhance lives. The success of this dynamic brand is built on scientific competence and a diverse workforce that embraces cooperation.
For more details, visit www.anzen.co.in
Disclaimer
Anzen Export's blog posts have been written with information gathered from approved medical journals and websites online. Our research and technical team strive to provide relevant information through such articles. To be best informed, we advise consulting a doctor about an ingredient or medicine before taking it.
References: