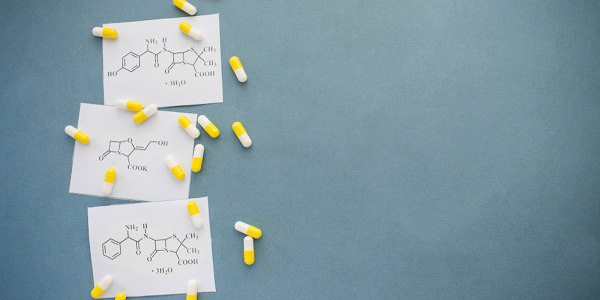 Ampicillin is an effective antibiotic that treats various bacterial infections of the skin, bones and joints, respiratory tract, urinary tract, gastrointestinal tract, heart, and brain.
It belongs to the drug class penicillin, used to treat similar conditions. It kills bacteria to stop the infection from growing in the body.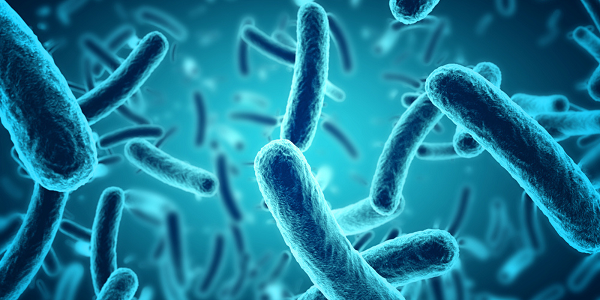 Medicine administration
The following points must be paid close attention to when administering Ampicillin:
Follow all directions on the prescription label and medication guides.
Shake the oral suspension before measuring a dose. Use of a dose-measuring device is advised.
Ampicillin is taken on an empty stomach, at least 30 minutes before or 2 hours after a meal.
Ampicillin must not be shared with another person, even if they have the same symptoms.
If under treatment for gonorrhoea, the doctor may test for syphilis. It is vital before administering Ampicillin.
In long-term usage, kidney and liver function may have to be checked.
Even if the symptoms improve, use the medicine for a prescribed time only. The risk of infections is increased in cases of skipped doses. Ampicillin will not treat viral infections like the flu or the common cold.
While undergoing any treatment, it is good to share with the doctor that the patient is taking the medication.
Keep away from moisture and store at room temperature.

Precautions & warnings
The following precautions and warnings need to be exercised while taking Ampicillin:
Avoid Ampicillin if the patient is allergic to Ampicillin or any similar antibiotic.
It is good to share with the doctor if the patient has a history of diabetes, hay fever (seasonal allergy), asthma, diarrhoea caused by antibiotics, kidney disease, or an allergy to a cephalosporin antibiotic.
Pregnant and lactating women should best avoid Ampicillin. Young children must also avoid consuming the medication.
On missing a dose, do not take two doses together.
Seek immediate medical attention in case of an overdose.
Side effects
Common side effects of Ampicillin may be nausea, stomach pain, diarrhoea, rash, swollen black or "hairy" tongue, or vaginal itching or discharge.
Severe side effects of Ampicillin may be:
Severe stomach pain,diarrhoea that is watery or bloody (even if it occurs months after your last dose);
Pale skin, cold hands and feet; or
Fever, chills, sore throat, swollen glands, joint pain, or not feeling well;
Feeling light-headed or short of breath.
Blisters, ulcers, or soreness in your mouth;
Skin rash, redness, or itching;
Anzen Exports: Services for the healthcare industry
Anzen Exports is a merchant export organisation that manufactures APIs, finished dosage formulations, and development of nutraceuticals and nutricosmetic Products. They have successfully given services to approximately 500 companies in over 70 countries worldwide, with a group turnover of over USD 70 million. With 31 years of experience in this industry, Anzen helps to provide its clients with the best service.
For over three decades now, the company has been instrumental in introducing high-quality products and services in pursuit of its mission to save and improve lives. Scientific excellence and a diverse workforce that values collaboration are the cornerstones of the success of this dynamic brand.
For more details, visit www.anzen.co.in
Disclaimer:
Anzen Export's blog posts have been written with information gathered from approved medical journals and websites online. Our research and technical team strive to provide relevant information through such articles.
References: