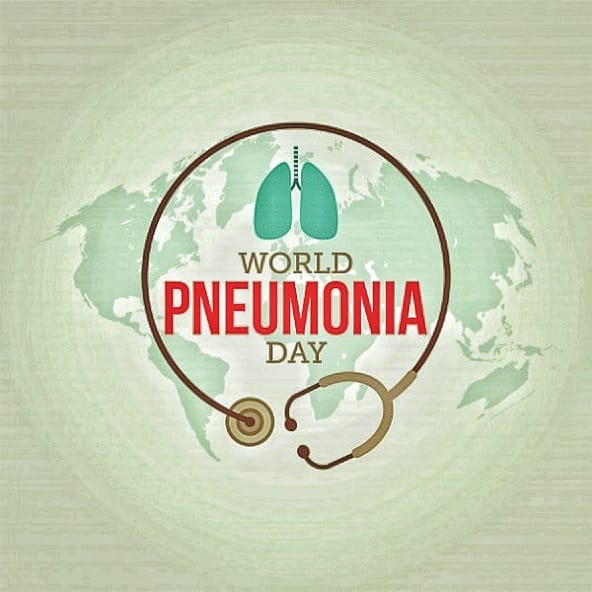 Pneumonia is the biggest cause of death due to infection, claiming 2.5 million lives every year. This year on 12th Nov, World Pneumonia Day 2020, we are celebrating amidst a multiplied number of deaths by pneumonia bolstered by COVID 19. Many Asian and African counties along with America are struggling with the burden of deaths caused by this disease. Child deaths are much more than the adult death rate, higher by 75%. Government and health organizations are planning effective strategies to strengthen the financial aspects to improve early diagnosis facilities and treatment. (1)
What is Pneumonia
Pneumonia causes infection in one or both lungs that inflame the air sac. The inflammation fills the air sac with pus or purulent material, which causes cough, fever, and difficulties in breathing. Any microorganisms like bacteria, fungi, and viruses can be a potent influencer in this ailment.
Easy Access to Oxygen
Oxygen is critically required for pneumonia treatment. It is under the criteria of essential medicine stated by the World Health Organization. However, the gap in easy access of oxygen acclaims more than 672, 000 lives every year. The mortality of children under the age of 5 years is highly affected by a shortage of oxygen supply. Access to Medicine Foundation & Every Breathe Counts Coalition are working to reduce this gap. Hence, we all need to be prudent in bridging this gap as well. (2)
Easy Access to Vaccine
Although numerous pathogens may cause pneumonia disease, the role of two major bacteria is estimated as the leading cause of it. These are Streptococcus pneumoniae (pneumococcus) and Haemophilus influenzae type b (Hib). World Health Organization & CDC endeavors to reach out to people in preventing the disease with vaccines that treat these pathogens. This World Pneumonia Day, we must take a step to raise awareness about these vaccines. (3)
Symptoms of Pneumonia
Often the symptoms of this disease are mild, hence, people don't seek immediate medical help. Is pneumonia curable? This, to date, is a major question. On early detection and proper medication, it is definitely curable. Some identifying symptoms are as follows: (4)
Chest pain while breathing or coughing.
Reduced mental awareness.
Phlegm with the cough.
Fatigue, fever, and shaking chills.
Weak immunity and lower than normal temperature.
Shortness of breath.
Treatment
To save lives from this fatal infectious disease, availability of medicines is a priority. As there is no specific pathogen causing this ailment, hence, it's challenging. To support the entire circle of supply and demand, Anzen Exports is working dedicatedly as a strong unit. We are exporting Active Pharmaceutical Ingredients (API) to medicine manufacturers across the world. Our 29 years of experience and expertise let us handpick the best quality product from Indian API manufacturers and export it in reasonable commercials with superlative service. Our product range comprises 19 categories of API for different diseases. API for veterinary diseases is also available. Encompassing other disciplines of treatments we have an array of nutraceuticals and herbal extracts.
Let us all pledge to fight against Pneumonia by raising awareness and endeavor to support the patients with necessary medical support #PneumoniaCare #WorldPneumoniaDay.
Disclaimer:
Anzen Exports' blog posts are based just on our research from cited websites. To be best informed, we advise consulting a doctor about an ingredient or medicine prior to taking it.
Sources:
Stop Pneumonia
Website – https://stoppneumonia.org/latest/world-pneumonia-day/
Stop Pneumonia
Website – https://stoppneumonia.org/bridging-the-gap-in-access-to-oxygen-access-to-medicine-foundation-every-breath-counts-co-hosts-roundtable-that-identifies-10-key-actions/
Centers for Disease Control & Prevention
Website – https://www.cdc.gov/pneumonia/prevention.html
Mayo Clinic
Website -https://www.mayoclinic.org/diseases-conditions/pneumonia/symptoms-causes/syc-20354204#:~:text=Pneumonia%20is%20an%20infection%20that,and%20fungi%2C%20can%20cause%20pneumonia.