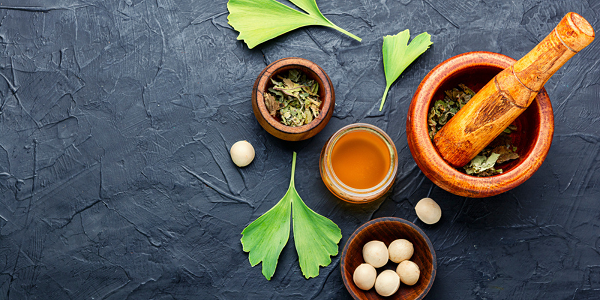 Ginkgo Biloba is a tree native to China, and it is grown in several countries, including North America and Europe.
Its leaf and seed have been used in Chinese herbal medicine for centuries. Recent research has focused on the standardised Ginkgo Biloba extract (GBE) prepared from dried green leaves.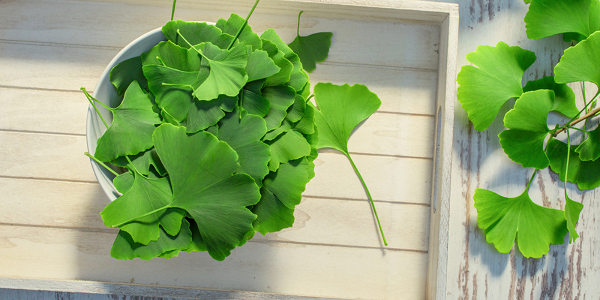 Medical uses and benefits of Ginkgo Biloba
Ginkgo Biloba possesses several properties that help in the treatment of various ailments. Some of its medical benefits are as follows:
It may help improve Alzheimer's disease, although it doesn't prevent dementia from developing or getting worse. Taking 240 mg daily may aid with the disease.
According to a 2007 study, a combination of Ginkgo Biloba extract called EGB 761 helped reduce anxiety. Individuals with the disorder who took this extract had fewer anxiety symptoms than those who received a placebo.
It may help alleviate premenstrual syndrome (PMS) symptoms. A research on 85 college students found that the medication reduced PMS symptoms by 23%. The placebo group demonstrated a slight 8.8% reduction in PMS symptoms.
Some studies suggest that the medication may help with positive effects on the eye. However, more research is required for conclusive information.

Administration
The medication is commonly available as an oral tablet, extract, capsule or tea.
Studies have utilised 120-240 mg daily in split dosages. The doses were standardised to include 24-32% flavone glycosides (flavonoids or heterosides) and 6-12% triterpene lactones (flavonoids or heterosides).
The dosing may vary based on the formulation employed and the type of disease. The medication might take 4 to 6 weeks to show results. The most researched products are often standardised to include Ginkgo leaf extracts.
Talk with a healthcare practitioner to determine the appropriate dosage for a particular disease.
Side effects
The medication can have several side effects. If you face any of the following problems, let your medical care provider know:
headache
constipation
heart palpitations
constipation
gastrointestinal upset
allergic skin reactions
constipation
nausea
dizziness
Precautions
Pregnant or breastfeeding women: There is insufficient evidence to determine whether Ginkgo is safe during pregnancy or while breastfeeding. Inform your doctor if you are pregnant, planning to get pregnant or breastfeeding before you begin your medication.
Bleeding diseases: Do not take Ginkgo if you have a bleeding condition. It may react with the current medications and cause adverse effects.
Children: The medicine leaf extract may be safe if consumed orally for a short period for children. However, they should not consume its seeds or continue taking the medication for long periods.
Diabetes: Ginkgo Biloba may interfere with diabetes control. Regularly monitor your blood sugar levels if you suffer from the disease and are using the medication.
Anzen Exports: Delivering High-quality API
Anzen Exports is a merchant exporter that produces APIs and finished dosage formulations. With a group revenue of over USD 70 million, they have successfully delivered services to around 500 organisations in over 70 countries. With 32 years of experience in this industry, Anzen provides its clients with the best service.
The company has focused on developing high-quality goods and services for over three decades to save and enhance lives. The success of this dynamic brand is built on scientific competence and a diverse workforce that embraces cooperation.
For more details, visit www.anzen.co.in
Disclaimer
Anzen Export's blog posts have been written with information gathered from approved medical journals and websites online. Our research and technical team strive to provide relevant information through such articles. To be best informed, we advise consulting a doctor about an ingredient or medicine before taking it.
References: