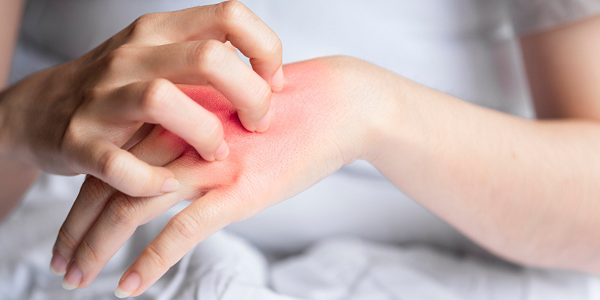 Terbinafine HCL is a medication that treats several fungal infections, including ringworm and jock itch. It belongs to a class of medications known as antifungals that prevent the growth of the fungus responsible for the infection.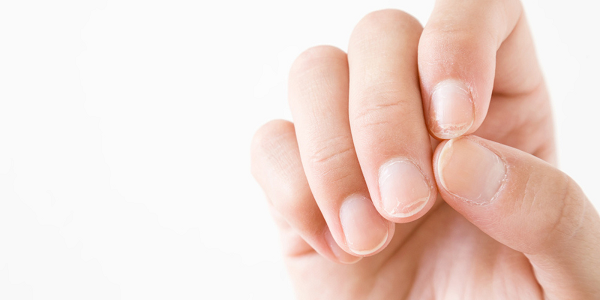 Uses of Terbinafine HCL
Terbinafine HCL is primarily used to treat fungal infections of the skin, nails, and hair.
It is used to treat ringworm, one of the fungal infections that causes a red, scaly rash on the skin. It can be very uncomfortable and harm day-to-day activities.
Terbinafine HCL is also used to treat fungal infections of the nails, known as onychomycosis and jock itch. It is a type of ringworm affecting the groin area. This condition causes the nails to become thickened, discoloured, and brittle.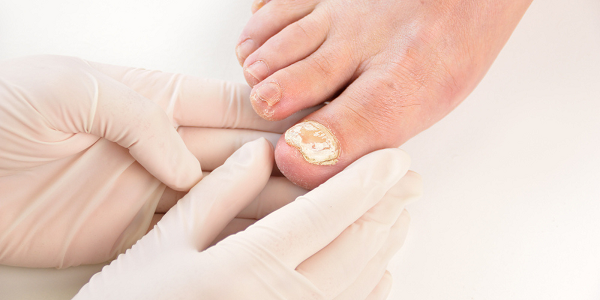 Administration of Terbinafine HCL
Before you begin taking Terbinafine, and each time you get a refill, read the medication guide provided by your chemist. If you have any questions, ask your doctor or chemist.
The medication is to be taken orally and can be administered with or without a meal.
Your medical condition and reaction to treatment determine the dosage and duration of medication. It may take many months after you complete therapy to notice the full benefits of this medication.
Continue taking this medicine until the whole advised dosage has been consumed. Stopping the medicine too soon may enable the fungus to develop, resulting in a recurrence of the illness.
Side Effects of Terbinafine HCL
Terbinafine HCL can cause side effects. Some of the common side effects include:
Headache
Nausea
Stomach pain
Changes in mood
Diarrhoea
Rash
Itching
Loss of taste or changes in taste
Loss of energy
These side effects are usually mild. However, you should contact your doctor if they persist or become severe.
In rare cases, Terbinafine HCL can cause more severe side effects, such as liver damage. Symptoms of liver damage include:
Yellowing of the skin or eyes
Pain in the stomach (right upper part)
Dark urine
Pale stools
Swollen lymph glands
Fever, sore throat, and other signs of infection
Abdominal pain
You should contact your doctor immediately if you experience any of these symptoms.
Precautions when using Terbinafine HCL
Before taking Terbinafine HCL, there are several precautions you should be aware of. These include:
Let your medical care provider know if you are allergic to Terbinafine HCL or any other antifungal medication.
Terbinafine HCL can cause liver damage. Be sure to not consume the medicine if you suffer from liver disease.
Pregnant or breastfeeding women should not take Terbinafine HCL, as it can harm the developing fetus or infant.
Terbinafine HCL can interact with other medications, including certain antibiotics, antidepressants, and blood thinners. It is important to keep your doctor updated about your medications before starting treatment with Terbinafine HCL.
Terbinafine HCL is a commonly used medication for treating fungal infections of the skin, nails, and hair. While it is generally safe and effective, it can cause side effects such as liver damage. Before taking Terbinafine HCL, it is important to be aware of any precautions or contraindications.
Anzen Exports: Improving Healthcare with Quality API
Anzen Exports is a merchant export organisation that manufactures APIs, Finished Dosage Formulations, and the development of Nutraceuticals and Nutricosmetic products. They have successfully provided services to approximately 500 companies in over 70 countries worldwide, with a group turnover of over USD 70 million. With 32 years of experience in this industry, Anzen helps to provide its clients with the best service.
For over three decades now, the company has been instrumental in introducing high-quality products and services in pursuit of its mission to save and improve lives. Scientific excellence and a diverse workforce that values collaboration are the cornerstones of the success of this dynamic brand.
For more details, visit www.anzen.co.in
Disclaimer:
Anzen Export's blog posts have been written with information gathered from approved medical journals and websites online. Our research and technical team strive to provide relevant information through such articles. To be best informed, we advise consulting a doctor about an ingredient or medicine before taking it.
References: