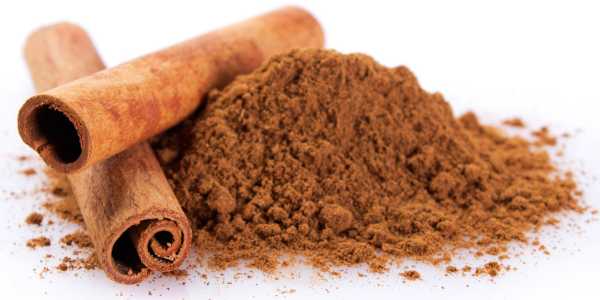 Cinnamon is a popularly-used spice derived from the inner bark of several tree species of the genus Cinnamomum. A native to primarily the Indian subcontinent, it is used as an aromatic condiment and flavouring agent in varied cuisines. In addition to its properties in the culinary world, Cinnamaldehyde, one of the principal components of cinnamon, is reported to offer tremendous medicinal benefits and has thus played an important role in traditional medicine for centuries. Ongoing research has indicated the effectiveness of cinnamon in lowering levels of cholesterol and triglyceride, particularly in individuals suffering from Type 2 Diabetes.  (1, 2)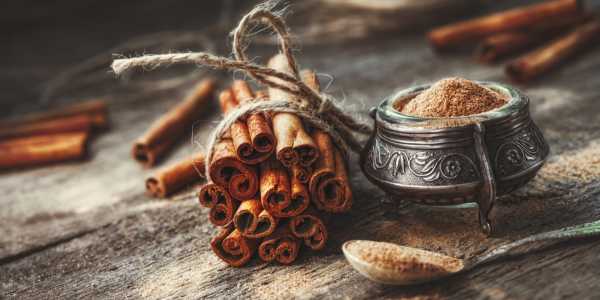 Health benefits of Cinnamon Bark Supplements
A potent anti-oxidant: The presence of powerful anti-oxidants like polyphenols prevent oxidative damage caused by free radicals. (3)
High on anti-inflammatory properties: Its high anti-inflammatory properties help repair tissue damages, prevent infections and regulates insulin resistance.
Good for the heart: Since it is known to lower levels of LDL cholesterol and triglycerides, it is very beneficial for heart health. A recent study indicated that consuming just 120 mg of cinnamon everyday can reduce the risk of heart ailments.
Lowers blood sugar levels: Cinnamon bark reduces insulin-resistance and is used as an anti-diabetic agent to lower and control the levels of blood sugar.
Beneficial in treating neurodegenerative diseases: Research on animals have proven that cinnamon leads to marked improvement in treating diseases like Alzheimer's and Parkinson's.
Prevents bacterial and fungal infections: Cinnamaldehyde present in cinnamon is very effective in combating various forms of infection, especially in the respiratory tract. It is also effective in the treatment for tooth decay and bad breath.
May fight the deadly HIV: According to test-tube studies, cinnamon extracted from Cassia varieties is supposed to fight against HIV-1, the most common strain of this deadly disease in human beings.

Side effects of cinnamon powder
Consuming cinnamon powder as part of our regular diet is safe, but using it in its powder form in large quantities could prove to be harmful. Medicines that contain a slightly larger dosage than food have to be vetted through several drug efficacy and safety tests to ensure their effectiveness and safety. Some of the common side effects include: (4,5)
Consumption of cinnamon oil orally is considered to be unsafe, leading to skin and mucous membrane irritation in the stomach, intestine and urinary tract. It can also lead to diarrhea, vomiting, dizziness and drowsiness.
Heavy usage can cause allergic reaction and irritation on the mouth and lips, eventually leading to sores.
Consuming cinnamon in large quantities can lead to toxicity, especially if one suffers from liver ailments.
Women who are pregnant, planning to get pregnant or lactating should avoid the consumption of cinnamon.
It may react with other medications like blood thinners, heart and diabetes medicines and antibiotics.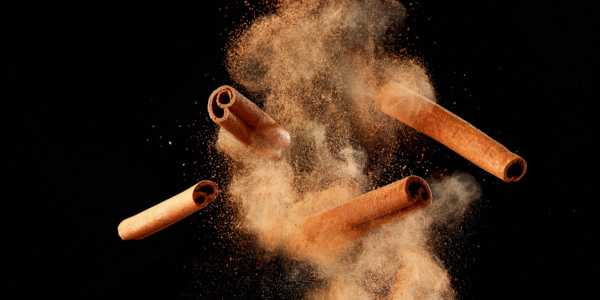 Anzen Exports Pvt. Ltd. is a renowned Indian exporter of Active Pharmaceutical Ingredients, nutraceutical products, herbal extracts and nutricosmetics to over 500 companies in 70 countries worldwide. We procure these medicinal components from top-notch manufacturers and supply them to top drug-making companies.
Cinnamon extracts and supplements are a part of our wide array of products. In fact, we have more than 200 active pharmaceutical ingredients to enable us to prepare drugs related to various disciplines of medical treatment. Check our product page for a complete product list and send us an enquiry through the form available on our website or connect with our sales team.
For more details, visit www.anzen.co.in
Disclaimer:
Anzen Export's blog posts have been written with the information gathered from approved medical journals and websites online. Our research and technical team strives to provide relevant information through such articles. To be best informed, we advise consulting a doctor about an ingredient or medicine prior to taking it.
References:
Nourish by WebMD [online]: https://www.webmd.com/diet/supplement-guide-cinnamon#2