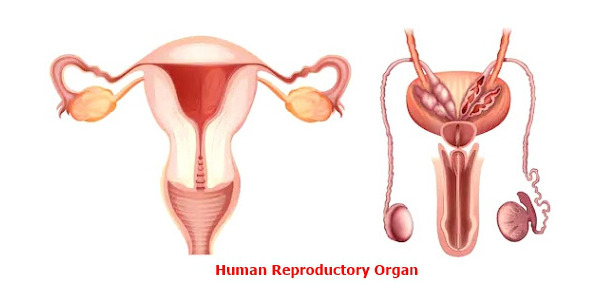 Reproductive health implies the wellbeing of the reproductive system, its function, and processes. Hence, reproductive health medicines are the integrant list of some essential medicines and devices that cynosures prerogative reproductive health care for both male and female. It comprises eight major components, including treatment of disease, physiological and psychological wellbeing related to sexuality. World Health Organization analysed and estimated in 2008, that reproductive and sexual ailments constitute 20% of the global burden due to illness in women and 14% in men. (1)
Verticals of Reproductive Health Issues
Adolescent reproductive health, a very vital segment, is diverse and complicated. Hence, WHO is efficacious in dealing with these issues. Another major vertical is the maternity problem comprising 25% delicacy. A global concern is How to improve reproductive health? Mainstream medicine has advent an array of therapies and medicines to address each issue precisely. Some of the major issues are: (2)
Adolescence
Maternal problem
Contraception
Sexually Transmitted Diseases
Abortion and related health issues
Genital Mutilation
Cancer
These verticals are further diversified based on gender. Male and female have different health disorders. Some of those are chronic health problems, which need consistent medical treatment.
Female Reproductive Ailments and Medicines
Endometriosis and Polycystic Ovary Syndrome (PCOS) is a predominant gynaecologic ailment that comprises 10% of the total reproductive health disorder among women between 20-35 years.
When the uterine tissues extend outside the uterus and grow in the ovary, bladder, or other pelvic areas, then it is known as endometriosis. Polycystic Ovary refers to the formation of cyst across the ovarian lining. (3)
Common medicine for endometriosis and PCOS are birth pills. For PCOS progestin therapy, letrozole, metformin, and clomiphene are effective. For pain relief, one may use ibuprofen, naproxen sodium, etc. There are many other medications for promoting female reproductive health conditions.
Infertility
The incapability to get pregnant within a year of consistently having sexual intercourse before or during ovulation is called infertility or fertility issues. Some women get a miscarriage after pregnancy; this is also a type of infertility.
Medicines to cure infertility are clomiphene citrate, metformin, bromocriptine, etc. One must consult a doctor before taking the fertility drug as there are some risk factors related to the same. (4)
Female Genital Mutilation
Partial or total removal of female genitalia organs is known as genital mutilation. It comprises piercing, removing, sewing, cutting of the external genitals. Lidocaine helps improve this condition. (5)
Gynaecological Cancer
Ovarian, uterine, vaginal, and vulvar cancer are some of the alarming female reproductive health conditions. Some of the medicines for treating gynaecological cancer are Avastin, Bleomycin, Bevacizumab, etc.
Sexually Transmitted Diseases (STD)
The effect of STD on women is more severe than on men. Both viruses and bacteria are potent reasons, hence, the antibiotic or antiviral drug is required for its treatment.
Azithromycin, Ceftriaxone, Doxycycline, Ceftriaxone are some antibiotic drugs for STDs. Famciclovir, Acyclovir, Valacyclovir are some examples of antiviral medicines for STDs. (6)
Male Reproductive Disorders
Major male reproductive health problems and related medicines are:
Prostate infection – Ciprofloxacin, ofloxin, trimethoprim-sulfamethoxazole, etc.
Testicular cancer-Cisplatin, Etopophos, Dactinomycin, etc.
Erectile dysfunction-Vardenafil, Sildenafil, Avanafil, etc.
Male infertility- Clomiphene citrate, testosterone supplementation, Anastrazole.
Role of Active Pharmaceutical Ingredients in Making these Medicines
Active Pharmaceutical Ingredients are the medicinal or therapeutic component that makes the medicine. Anzen Exports is an exporter of API across the globe. It has created a name for itself in this industry for supplying international standard products. Presently, we are catering to 611 companies, 65 countries for 30 years. Check our product page or connect with us for more information.
Disclaimer:
Anzen Exports' blog posts are based just on our research from cited websites. To be best informed, we advise consulting a doctor about an ingredient or medicine prior to taking it.
Sources:
WHO
Website – https://www.who.int/rhem/about/en/
Wikipedia
Website – https://en.wikipedia.org/wiki/Reproductive_health
Centers for Disease Control and Prevention
Website – https://www.cdc.gov/reproductivehealth/womensrh/healthconcerns.html
Mayoclinic
Website – https://www.mayoclinic.org/diseases-conditions/female-infertility/diagnosis-treatment/drc-20354313
National Institute of Environmental Health Sciences
Website – https://www.niehs.nih.gov/health/topics/conditions/repro-health/index.cfm
CDC
Website – https://www.cdc.gov/reproductivehealth/womensrh/index.htm