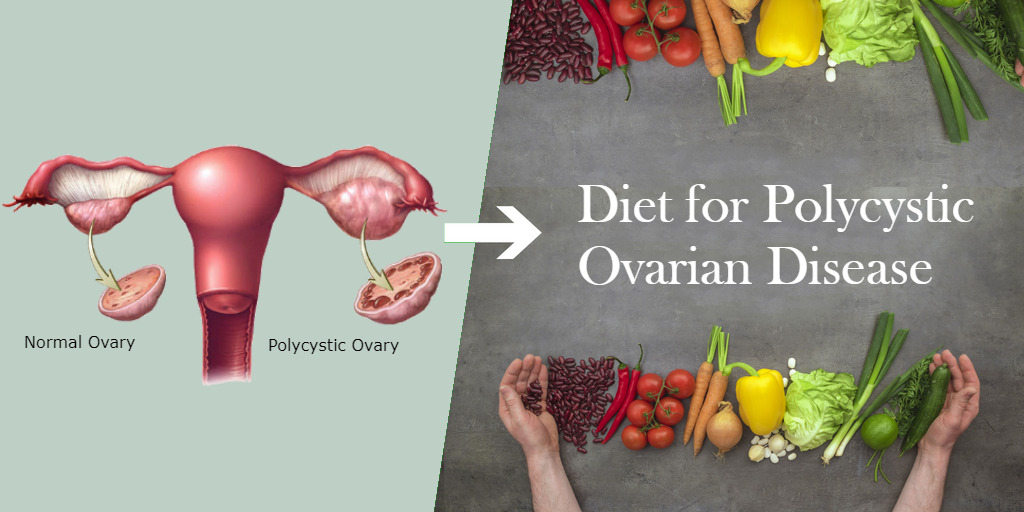 Polycystic Ovarian Disease or Syndrome (PCOD/PCOS) is one of the most common endocrine conditions affecting 17.8% of women among the age group of 12-45 years.
Natural treatment for PCOD
accompanied with herbal combination has proven a sumptuous effect on this clinical condition and co-morbidities. Herbal medicines have proven pharmacological constituents, which cures many gynecological and female
endocrinology
problems. It has lesser side effects, although higher complex intervention with
antagonistic and synergistic interactions
. (1)
What is PCOS/PCOD?
Polycystic Ovary Syndrome is a complex endocrine or hormonal disorder characterized by multiple cysts in the ovary, hyperandrogenism, and chronic anovulation. It is generally caused when a woman faces problems in completing the ovulation process each month. The cysts are nothing, but the accumulation of immature eggs that did not get the hormonal support and required health capacity to eject the eggs out of the body. Hence, it gets stuck across the ovarian walls. (2)
Difference between PCOS & PCOD
PCOS is referred to a disorder in the endocrine system whereas PCOD is a health condition developed due to hormonal imbalance. PCOS results in PCOD, which is the pathological condition or the disease. It affects sex hormones balance, and therefore leads to many worse side effects. (3)
Symptoms
The irregular menstrual cycle is one of the most common symptoms of PCOD. In a year, a PCOD patient may have eight to nine periods, with more than 35 days gap and heavy flow. This may lead to pregnancy complications
Increase in male hormone level, i.e. androgen. This results in excess body hair, facial hair, baldness, and acne problem
Pain in the lower abdomen and pelvic area (4)
Complications
Infertility
Miscarriage
Various metabolic syndromes
Type 2 Diabetes
Uterine bleeding (5)
Causes
Genetic factors, obesity, thyroid imbalance, and environmental factors are some major causes of PCOS.
Herbal Treatment with Ayurveda
Ayurveda is a jackpot of therapeutic medicinal herbs. It demonstrates how to cure Polycystic Ovary Syndrome permanently at home with natural herbs. Ayurvedic experts say that PCOS is an imbalance between shukra and rakta dhatu, which causes an imbalance in all three doshas. Dhatus are essential body tissues. Rakta dhatu is related to blood and Shukra dhatu is related to the reproductive fluid. And cysts are accumulated impurities in the reproductive system.
Neem – Purifies blood and improve skin health
Aswagandha – It acts as a natural medication for hormonal problems
Amalaki – It is enriched in Vitamin C, therefore, enhances immunity. It controls obesity, which is a major cause of PCOD
Harida – It reduces weight and inflammation. Also, it improves immunity, insulin tolerance and detoxifies the body along with the reproductive system
Shilajit – It regulates blood flow, iron deficiency, immunity
Vrikshamla – Helps to maintain healthy Body Metabolic Rate
Ayurveda suggests adopting some lifestyle modifications and a proper diet to get early recovery from this disease. A frequently asked question is how to regulate periods naturally with PCOS? Regular exercise, a healthy diet, and a natural mode of treatment are the best way to naturally regulate periods.
Yoga for PCOS and hormonal imbalance is a very effective way to cure problems and regulate blood flow and hormonal balance. (6)
Herbal Medicines
Mainstream medicine has various drugs to cure PCOS. However, patients are keen on other disciplines of treatments like Ayurveda and Nutraceuticals as well. Apart from natural remedies or herbs available in the kitchen, one may take finished herbal medicines to get an early recovery. These medicines are made from several herbal extracts, which are similar to Active Pharmaceutical Ingredients in mainstream medicine.
Anzen Exports has more than 50 herbal extracts, which they distribute across international herbal medicine manufacturers. The quality of the product is exclusive. Under the management of Mrs. Minu Jajodia, the wing of herbal extracts has expanded its boundaries in carving out a niche for itself. To place you inquiry, fill up the inquiry form or connect with us today.
Sources: