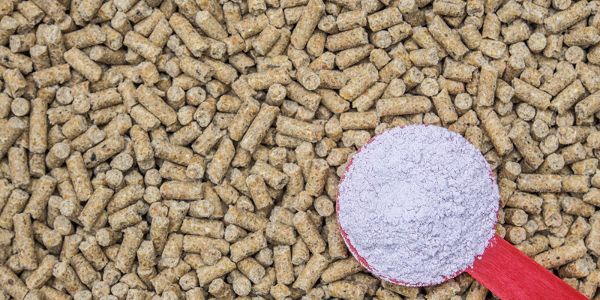 Halquinol is a non-antibiotic antimicrobial mixture of chloro hydroxy quinolines. It has bacteriostatic, fungistatic, and antiprotozoal properties.
Its potent antimicrobial activity makes it a superior growth promoter in poultry and is effective against Streptococci, Staphylococci, Candida, Candida albicans, Shigella, and Trichomonads.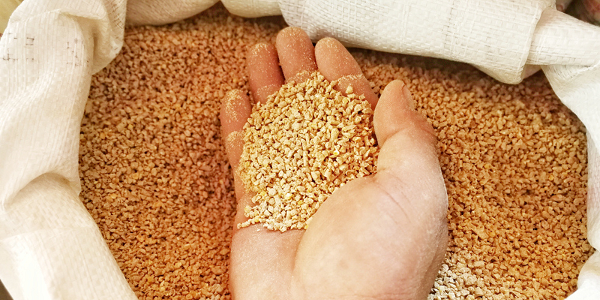 Uses
Halquinol offers the following applications:
The primary function of Halquinol is to cure intestinal infectious diseases and to prevent feed mildew infection. It is the most approved promoter in fowl, pigs and other unique breeding animals.
It improves growth rate and feeds conversion efficiency.
It is active against fungi, gram-positive and gram-negative bacteria, and protozoa.
It prevents and cures many types of diarrhoea.
The oral formulations are used in infectious diarrhoea, disorders of the intestinal microflora (e.g. after antibiotic treatment giardiasis, inflammatory bowel disease.
It is also helpful for dandruff and seborrheic dermatitis., as used in shampoos (Capitrol) and dermal creams like (Valpeda and Triaderm).

Benefits
Halquinol offers the following benefits:
It is unique anti-peristaltic activity to promote better absorption of nutrients
It is safe for target animals
It has no resistance development has been reported
It has no residues during the withdrawal period
It is a non-antibiotic feed additive
Structure
Halquinol is made up of a combination of chlorinated quinolin-8-ol derivatives. It comprises Chlorohydroxyquinoline (halquinol; 60% w/v), silicon dioxide (1.2% w/v), and chalk (calcium carbonate; up to 100% w/v).
For up to 10 days, pigs are given halquinol orally in their diet at a dosage inclusion rate ranging from 60 to 600 mg halquinol/kg feed (ppm). Average daily feed consumption of 4% body weight per day for pigs resulted in a dosage of 2.4 to 24 mg halquinol/kg bw.
Halquinol should be kept away from minimal dust generation and accumulation. Avoid coming in contact with eyes, skin, and clothing. It should be stored in a tightly closed container.
Side Effects
Side effects rarely occur, but sometimes, nausea and vomiting may occur on oral administration.
It may also cause skin irritation.
Avoid in cases of pregnancy and lactation.
In summary, Halquinol serves as a broad-spectrum medicine. It has wide acceptance in treating microbial infections both in humans and animals.
Anzen Exports: A One Stop Pharma Outsourcing Company: Maintaining excellence in healthcare
Anzen Exports is a merchant export organisation that manufactures APIs, and finished dosage formulations and develops nutraceuticals and nutricosmetic products. They have successfully given services to approximately 500 companies in over 70 countries worldwide, with a group turnover of over USD 70 million. With 31 years of experience in this industry, Anzen helps to provide its clients with the best service.
For over three decades now, the company has been instrumental in introducing high-quality products and services in pursuit of its mission to save and improve lives. Scientific excellence and a diverse workforce that values collaboration are the cornerstones of the success of this dynamic brand.
For more details, visit www.anzen.co.in 
Disclaimer:
Anzen Export's blog posts have been written with information gathered from approved medical journals and websites online. Our research and technical team strive to provide relevant information through such articles.
References: