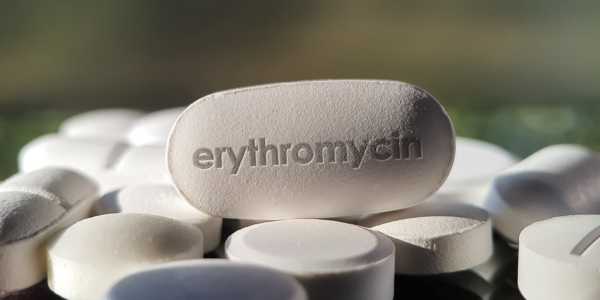 Erythromycin is a widely-used macrolide antibiotic used to treat chest infections and pneumonia, acne and rosacea, sexually transmitted diseases and dental abscesses. This medicine is administered in various forms like tablets, capsules, liquid, cream or intravenous.  It is specifically used to treat bacterial infections but has no effect on viruses.
Similar to other macrolide antibiotics, erythromycin prevents bacterial cell growth by interfering with bacterial proteins. Macrolides have a greater bioavailability via the oral route, giving them the property of excellent tissue penetration and very broad efficacy against a broad spectrum of lung pathogens. [1, 2, 3]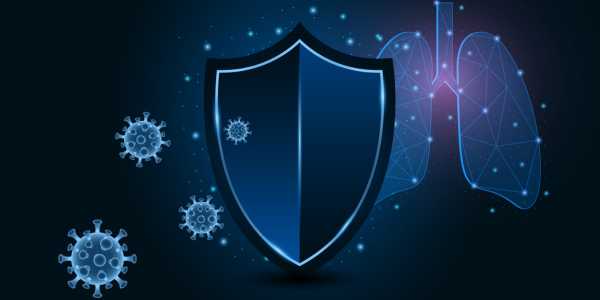 Uses
There are multifarious uses of this drug, namely: [2]
Streptococcal infections in the throat and skin
Lung infections, especially those caused from pneumonia (streptococcal pneumoniae, mycoplasma pneumoniae, and legionella pneumophila)
Whooping cough
Staphylococcal infection of skin viz. syphilis, gonorrhea, chlamydia
Pelvic inflammatory disease
Erythrasma
Listeriosis
Intestinal amebiasis
It is highly effective for patients suffering from rheumatic fever and are allergic to penicillin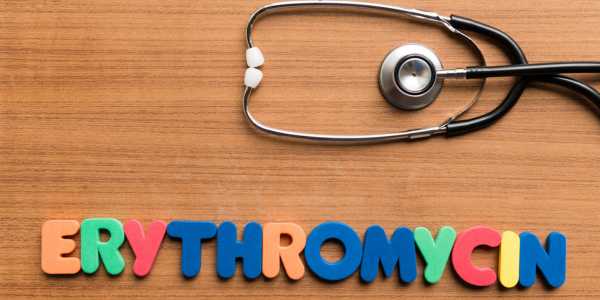 Modus operandi
For replication, bacteria require protein synthesis that is enabled by ribosomal proteins. The mechanism of action of erythromycin is that it binds to the 23S ribosomal RNA molecule in the 50S subunit of ribosomes thereby stopping protein synthesis in the bacterial candidate. The extreme affinity of the macrolide to the bacterial ribosome makes it an excellent broad-spectrum antibiotic. [4]
Side effects
The most common side effects include: [2, 5]
Nausea and vomiting
Diarrhea
Abdominal pain
Cramping
Liver disease (persistent nausea, vomiting, yellowing of skin and eyes)
Unusual fatigue
Muscle weakness
Slurred speech
Blurred vision
Drooping eyelids
Hearing loss
Severe dizziness
Fainting
Blood/mucus in stool
Oral thrush or yeast infection (prolonged use)
Allergic reactions (very rare)
In case any of these symptoms persist or start developing, it is prudent to inform your doctor immediately.
Precautions [2, 5]
Before the intake of this drug, let your doctor know if you are allergic to macrolides or any allergic symptoms in general.
Talk to the physician about your medical conditions, especially kidney disease, liver disease or myasthenia gravis (a type of muscle disease).
Erythromycin may affect heart rhythm and causes QT prolongation. This may result in severe dizziness and fainting and requires urgent medical attention. Inform the doctor if you have a family history of cardiac problems.
Taking live vaccines while on a course of erythromycin can often be rendered ineffective.
Inform your physician if you are on a salt restricted diet. Some erythromycin products contain sodium which may worsen your conditions.
Discuss with your doctor if you are pregnant before taking this medication.
It passes onto breast milk, therefore lactating mothers should consult their doctors before starting on a course of this antibiotic.
Erythromycin interacts with various drugs such as antiarrhythmic drugs, theophyllines, ergotamines, digoxin, warfarin, statin and result in major side effects.
We care for cure
Anzen Exports Pvt. Ltd., a pioneer in the pharmaceutical industry, is renowned for manufacturing and exporting high quality Active Pharmaceutical Ingredients, herbal extracts, nutraceutical ingredients, probiotics and cosmetic ingredients. For over three decades now, this dynamic organization has been catering to a wide spectrum of ailments, chronic diseases and medical conditions with its extensive product range.
For more information on the available products, visit www.anzen.co.in
Disclaimer:
Anzen Export's blog and articles have been written with the information gathered from approved medical journals and websites online. Our research and the technical team strives to provide relevant information through such articles. We strongly advise readers to not consume or administer any medication without prior consultation with their doctor. 
References:
[1]
Medlineplus
[online]:
https://medlineplus.gov/druginfo/meds/a682381.html
[2]
Medicine Net
[online]:
https://www.medicinenet.com/erythromycin/article.htm
[3]
European Respiratory Journal
[online]:
https://erj.ersjournals.com/content/42/1/239
[4]
Drug Bank Online
[online]:
https://go.drugbank.com/drugs/DB00199
[5]
WebMD
[online]:
https://www.webmd.com/drugs/2/drug-3959-15/erythromycin-oral/erythromycin-base-erythromycin-stearate-oral/details