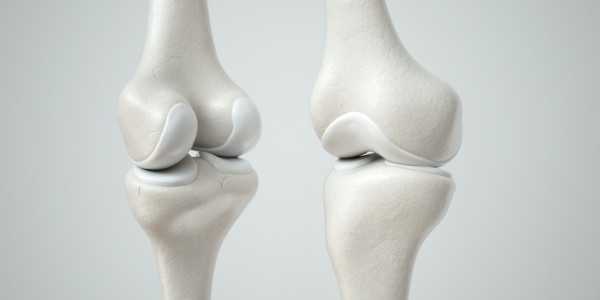 Chondroitin Sulfate (CS) refers to a compound present within the body that forms hyaline cartilage, tissues responsible for providing cushioning to joints. [1] It is found in both human beings and animals. Chondroitin is derived from animal cartilage such as cow and shark cartilage. [2]
Chondroitin serves a building block within cartilage. [2] In certain medical cases, it is used to address joint pain and can be ingested in a form of a supplement. [1] It is revered for its potential in joint-building applicability. It is often found in combination with glucosamine, another compound that plays a role in the formation of cartilage. [1]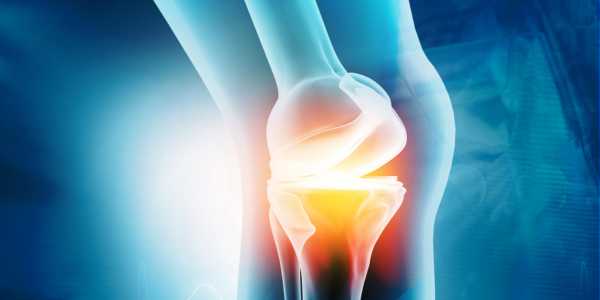 Role in the Treatment of Osteoarthritis –
CS is revered for its extensive application in cases of osteoarthritis (OA). OA refers to a degenerative joint disease where the cartilage is found to be wearing down. In these cases, the likelihood of fractures and incidence of pain increases. [1] OA exhibits the breakdown of cartilage in joints. CS is used to counteract this breakdown, slowing it as a result. It also possesses anti-inflammatory properties and induce cartilage growth. [1]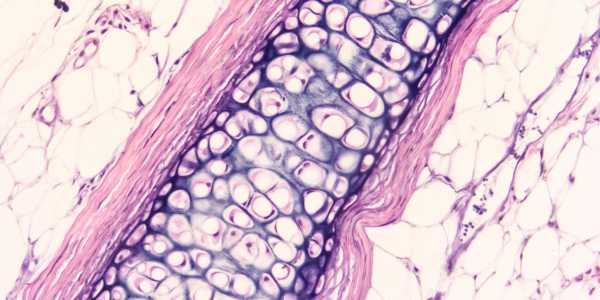 How Chondroitin is administered to patients?
Chondroitin is widely administered in cases of OA and cataracts. It is often used in combination with other ingredients such as glucosamine, ascorbate, manganese and hyaluronic acid to name a few.
Application:
| | |
| --- | --- |
| In the case of cataracts | An injectable solution is administered to the patient comprising of chondroitin sulphate and sodium hyaluronate to protect the eyes during the cataract surgery. |
| In the case of osteoarthritis | CS provides some relief from OA when administered through the mouth. The use of high-quality products such as Chondrosulf and Structrum was evidenced to display the best result. |
[2]
Mechanism –
CS is intended to amplify shock-absorbing properties present in joint cartilage to induce the blocking of enzymes that wears down cartilage. [3] It counteracts the wearing down of cartilage by counteracting compression in the cartilage, upholding the structural integrity of the joint, decreasing pain and regulating homeostasis. [4] It plays a key role in the development, adhesion, proliferation and differentiation within cells. [4]
CS is extensively studied to understand its medical viability and to ensure its use safely and effectively. [3] Its commercial viability depends on the role it plays in the engineering of biological tissues and its interaction with other elements like biopolymers to encourage regeneration within damaged tissues. [4]
It is found to be highly versatile in alone and combined capacities within OA treatment. [4] However, the data behind the efficacy of Chrondroitin is yet to be conclusive and requires further research to be determined. [1]
Potential Side Effects –
The side effects of using CS and its frequency are demonstrated as follows: –
Occurrence
Side Effects
Common
·        Upset Stomach

·        Nausea.

Less Common
·        Bloating, diarrhoea, constipation,

·        Headache, swollen eyelids

·        Leg swelling (oedema)

·        Hair loss, skin rash,

·        Irregular heartbeat (arrhythmia)

Rare

·        Anaphylaxis (in cases of an allergy reaction to a sugar molecule called alpha-gal)

·        Blood Clotting (in cases of blood disorders and interaction with Warfarin and Clopidogrel)

·        Gastric bleeding (in cases of regular use of aspirin or ibuprofen.
[3]
Contributing significantly to healthcare
One of the market leaders in the pharmaceutical industry in India, Anzen Exports is renowned for manufacturing high-quality Active Pharmaceutical Ingredients, herbal extracts, nutraceutical ingredients as well as cosmetic ingredients. For over three decades now, the strong management has drawn on its experience in the commercialization of pharmaceutical products, providing its expertise to the healthcare industry to forge successful partnerships as well as offering quality services to international markets.
For more details, visit www.anzen.co.in
Disclaimer:
Anzen Export's blog posts have been written with the information gathered from approved medical journals and websites online. Our research and technical team strives to provide relevant information through such articles. To be best informed, we advise consulting a doctor about an ingredient or medicine prior to taking it.
References:
1. https://www.healthline.com/nutrition/chondroitin
2. https://www.webmd.com/vitamins/ai/ingredientmono-744/chondroitin-sulfate
3. https://www.verywellhealth.com/chondroitin-information-189549
4. https://pubmed.ncbi.nlm.nih.gov/27194526/#:~:text=Chondroitin%20sulfate%20(CS)%20being%20a,to%20its%20anti%2Dinflammatory%20activity.