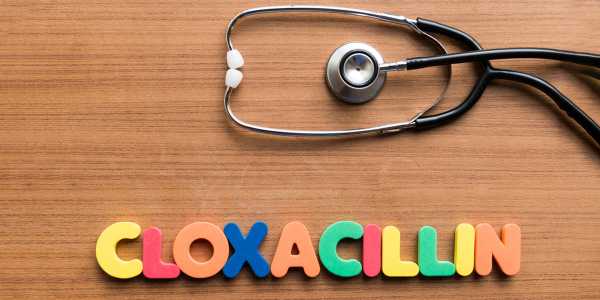 An antibiotic agent commonly used for the treatment of beta-hemolytic streptococcal and pneumococcal infections as well as for staphylococcal infections – Cloxacillin is a semi-synthetic chlorinated derivative of Oxacillin. Ineffective for viral infections, this antibiotic is only used to treat a wide variety of bacterial infections, commonly impetigo, cellulitis, pneumonia and septic arthritis. First patented in 1960 and approved for medical use in 1965, it is presently sold under trade names of Cloxapen, Cloxacap, Tegopen and Orbenin. It is administered orally and through injections. [1, 2]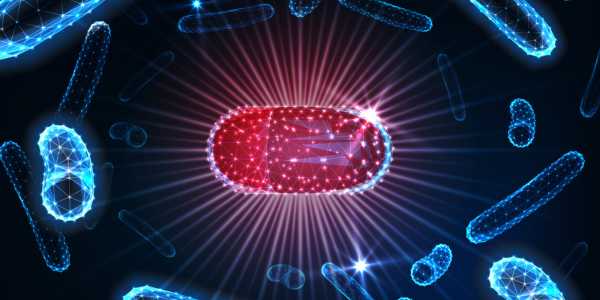 Uses
The drug finds myriad uses to treat the following ailments: [3]
Bacterial infections: It is used to treat infections caused by penicillinase-producing bacteria.
Endocarditis: It is commonly used for the treatment of bacterial infections of the heart and valves.
Osteomyelitis: It finds usage to treat infection of the bones caused by bacteria that usually occurs in the legs, arms or spine.
Pneumonia: The drug is effective in treating lung infection caused by Streptococcus pneumoniae or Haemophilus influenzae.
Septic arthritis: This drug has shown efficacy in treating this condition that is characterized by pain in the joints, decreased ability to move, redness and swelling.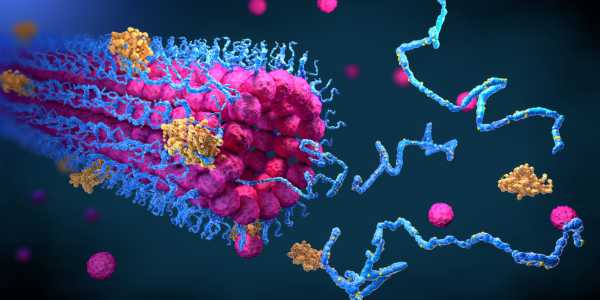 Mechanism of action
Cloxacillin binds to specific penicillin-binding proteins (PBPs) located inside the bacterial cell wall, and inhibits the third and final stage of bacterial cell wall synthesis. After this, cell lysis occurs with the bacterial cell wall autolytic enzymes such as autolysins – it is indicated that cloxacillin interferes with an autolysin inhibitor. [4]
For best results
Consult your physician before taking this medication. Usually consumed by mouth, it is best absorbed when taken on an empty stomach. The dosage depends on medical conditions, response to therapy, weight and age. Remember to take this antibiotic at evenly spaced times, for best results. Prematurely stopping the medication allows regrowth of the bacteria and consequently results in the relapse of the infection. Inform the physician if the symptoms persist or gets worse. [5]
Side effects
There are some side effects caused by this drug, namely: [1]
Upset stomach
Nausea, vomiting
Diarrhoea
Gas
Mouth sores
The patient may develop a black, "hairy" tongue while on this medication. This is usually harmless and disappears in a few days.
Precautions
Inform the doctor if you are allergic to penicillin-type medications or cephalosporins (e.g., cephalexin, cefuroxime); or suffer from any other allergies in general.
The physician must be apprised if the patient is suffering from kidney-related problems.
Infants are more sensitive to this drug.
During pregnancy, this medication should be used under the supervision of a medical practitioner.
The drug also passes onto breast milk; hence it should be used with caution by lactating mothers.
Interactions
Cloxacillin may result in false positive results with cupric sulfate-typediabetic urine testing products. This drug also interferes with the results of certain lab tests. [1]
Prevention is better than cure
Anzen Exports Pvt. Ltd, a pioneer in the pharmaceutical industry, is renowned for manufacturing and exporting high quality Active Pharmaceutical Ingredients, herbal extracts, nutraceutical ingredients, probiotics and cosmetic ingredients. For over three decades now, this dynamic organization has been catering to a wide spectrum of ailments, chronic diseases and medical conditions with its extensive product range.
For more information on the available products, visit www.anzen.co.in
Disclaimer:
Anzen Export's blog and articles have been written with the information gathered from approved medical journals and websites online. Our research and the technical team strives to provide relevant information through such articles. We strongly advise readers to not consume or administer any medication without prior consultation with their doctor.
References:
[1]
WebMD
[online]:
https://www.webmd.com/drugs/2/drug-8637/cloxacillin-oral/details
[2]
Wikipedia
[online]:
https://en.wikipedia.org/wiki/Cloxacillin
[3]
Practo
[online]:
https://www.practo.com/medicine-info/cloxacillin-1336-api
[4]
DrugBank
[online]:
https://go.drugbank.com/drugs/DB01147
[5]
RxList
[online]:
https://www.rxlist.com/fdb/drugs/52602/cloxapen-oral-drug.htm