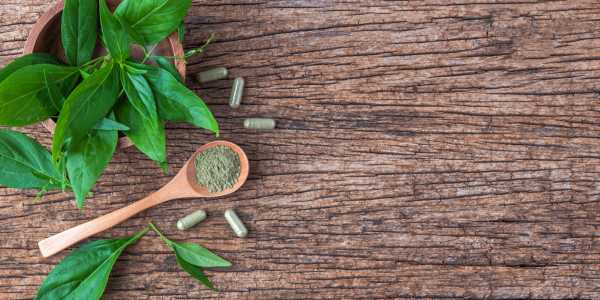 Andrographis paniculata is a bitter-tasting annual herbaceous plant of the Acantharean family. It is native to peninsular India and Sri Lanka and distributed in different regions of Southeast Asia, China, America, West Indies and Christmas Island. It grows in hedgerows throughout the plain lands, hill slopes, waste ground, farms, moist habitats, seashores, and roadsides.
It is used in traditional medicine alongside other herbs to treat infectious diseases and fevers. The plant has antioxidant, antiviral, antibacterial and anti-inflammatory properties. Thus, it possesses a broad spectrum of properties and is used as a dietary supplement in Western countries for cold, flu, and cancer care. (1)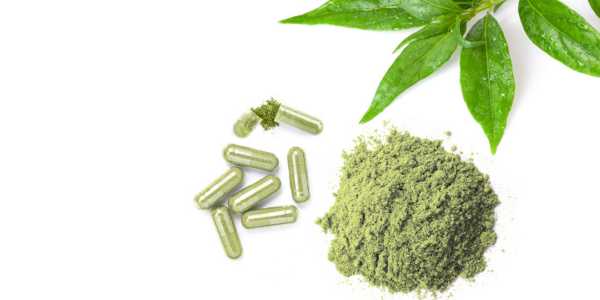 Active Constituents
The active constituents of Andrographis paniculata are diterpenoid lactones known as Andrographolides. They cause apoptosis through activation of caspases and inhibit e-selection expression. They inhibit the production of reactive oxygen species and support anti-inflammatory activity by inhibiting nitric oxide production and cyclooxygenase -2 expression. (1) 
Medicinal Uses of Andrographis paniculata
The aerial parts, roots and whole plant of A. paniculata have been used in Asia as a traditional medicine for stomach aches, inflammations, pyrexia and intermittent fevers. Different parts have different medical benefits.
The whole plant is used for applications such as snake bites, an antidote for poisonous stings of some insects, to treat dyspepsia, influenza, dysentery, malaria and respiratory infections.
The leaf extract is a traditional medicine for treating infections, fever causing diseases, colic pain, loss of appetite, irregular stools and diarrhoea.
A decoction of the aerial parts is used in Malaysia to treat the common cold, hypertension, diabetes, cancer, malaria and snakebite.
In the Indian pharmacy, it is a constituent of 26 Ayurvedic formulae.
In Chinese medicine, it is used as the cold property herb used to treat the body of fever and heat; and release toxins from the body.
In Southern parts of India, the tribals may use the herb to treat female conditions such as dysmenorrhoea, leucorrhoea, pre-natal and post-natal care, complicated diseases such as malaria, jaundice, gonorrhoea and general ailments like wounds, cuts, boils and skin diseases. (2)
A. paniculate is effective in both direct and indirect effects on cancer cells by inhibiting proliferation of cancer cells, cell-cycle arrests, or cell differentiation, enhancing the body's immune system against cancer cells; and inducing apoptosis and necrosis of cancer cells (3)
Anti-SARS-Cov-2 Activity of Andrographis paniculata extract 
The emergence of the pandemic and Coronavirus disease in 2019 (COVID-19) was a global health crisis and required immediate medical attention. Millions of deaths have been reported due to a lack of effective antivirals against SARS-Cov-2 in patients with severe COVID-19. Drug research was on the warpath, and the repositioning of Remdesivir was done to treat COVID-19.
Efficacy of A. paniculata in SARS-Cov-2 Therapy
High-level research was conducted by optimizing a high-content imaging platform and the plaque assay for viral output study using the legitimate human lung epithelial cells model, Calu-3. The anti-SARS-CoV-2 activity of Andrographis paniculata extract and its major component, andrographolide, was determined. SARS-CoV-2 at 25TCID50 reached the maximal infectivity of 95% in Calu-3 cells. A. paniculata and andrographolide must be studied further as potent anti-infection components. It could lead to the further development of A. paniculata as monotherapy or other effective drugs against SARS-CoV-2 infection. It will be a breakthrough in controlling the spread of the viral pandemic. (4)
With the inherent potential to cure infectious diseases, A. paniculata has been used commonly in traditional medicines for various cures. A. paniculata and andrographolide therapy as an effective antiviral cure for the treatment of SARS-Cov-2 will be a modern medical wonder – a panacea for the current medical mayhem.
Anzen Exports: Bringing New Standards in the API Industry
Anzen Exports is renowned for manufacturing and exporting high-quality Active Pharmaceutical Ingredients, herbal extracts, nutraceutical ingredients, and cosmetic ingredients. Anzen was involved in domestic trading and export of Active Pharmaceutical Ingredients. The company used the best of its resources and workforce to strengthen its network with the finest manufacturers in India.
Anzen Exports is vertically integrated into the healthcare industry. It works towards the common goal of providing the best services for the needs of the Pharmaceutical Industry.
For more details, visit www.anzen.co.in
Disclaimer:
Anzen Export's blog posts have been written with the information gathered from approved medical journals and websites online. Our research and technical team strive to provide relevant information through such articles. We advise consulting a doctor about an ingredient or medicine before taking it to be best informed.
References: