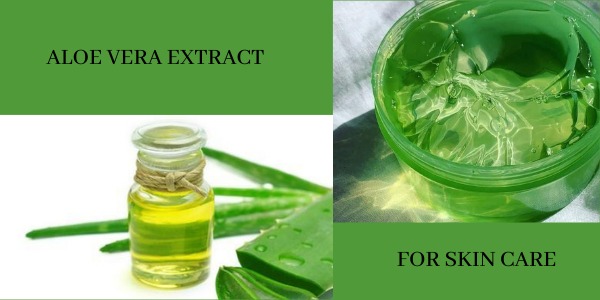 Aloe Vera is the crux of the million-dollar industry that is skin and beauty care. One may track its implementation in medicinal science to 2000 years back, in Greek and Egyptian books of medicine. Aloe Vera extracts seamlessly integrated into a wide range of products like medicines, skincare, cosmetics, dietary supplements. It is easy to plant in the garden and use the fresh gel inside the leaf directly on the skin.
The name of this medicinal plant is a combination of Arabic and Latin words. "Alloeh" is an Arabic word that implies a shining substance that is bitter and "Vera" is derived from the Latin words that mean true. It is considered a plant of immortality and is also known as a universal panacea for skincare products.
What is its Origin & How Does it Look?
Aloe Vera belongs to the family of Asphodelaceae (Liliaceae). Its botanical name is Aloe barbadensis miller. It is a xerophytic shrub that grows in the desert area.
The leaf of this plant contains a medicinal gel that is naturally a skincare material. Leaves are triangular in shape and fleshy with serrated edges, flowers are yellow tubular and fruits have numerous seeds.
Three parts of the leaf and its constituents are:
The innermost part contains the gel that is clear with 99% water and the rest 1% consists of vitamins, sterols, amino acids, glucomannan, and amino acid.
The middle layer is made of latex containing glycosides and anthraquinones in bitter yellow sap.
The out layer is thick cover like, made of 15-20 cells or rind. It synthesizes proteins and carbohydrates. There are vascular bundles inside the rind to transport water and starch.
Active Components in Aloe Vera Extracts
Aloe Vera extract uses are extremely beneficial as it has 75 highly potent active constituents. Some of the most important components are as follows: (1)
Vitamins – It comprises Vitamin A, C, E, B12, choline, and folic acid. It also has an antioxidant that neutralizes free radicals.
Enzymes – It contains eight enzymes, which are Bradykinase, lipase, aliiase, amylase, carboxypeptidase, alkaline phosphatase, peroxidase, catalase, and cellulose. Bradykinase recovers inflammation on the skin when applied topically, other components actively reduce fat and sugar.
Minerals – Copper, potassium, calcium, selenium, sodium, magnesium, chromium, manganese, and zinc are some essential mineral contents in Aloe Vera extract. These minerals assist in the functioning of enzymes in the different metabolic pathways.
Sugars – It contains mucopolysaccharides like glucose, fructose, polymannose. It has anti-inflammatory, and anti-allergic properties.
Anthraquinones – It has analgesic, antiviral, and antibacterial properties to protect skin and health. It has 12 anthraquinones with phenolic compounds, which act as laxatives. Hence, products related to constipation have Aloe Vera uses.
Fatty Acid – There are four vital fatty acids in Aloe Vera, which are Lupeol, cholesterol, β-sitosterol, and campesterol. Lupeol is antiseptic and analgesic. The rest of the components are anti-inflammatory compounds.
Hormones – Auxins and gibberellins are two hormonal compounds that help in the healing of wounds and arrest inflammation.
Mechanism of Action
In most of the skin care best products, we find Aloe Vera, as it has an array of benefits. Its mechanism of action is ahead of the curve. (2)
Healing effect on skin – Aloe Vera juice benefits the acceleration of collagen content on the wound by changing the collagen composition and the degree of cross-linking. It breaks the strength of scar tissue. Glucomannan and gibberellin are growth hormones, which interact with fibroblast, stimulating its activity of proliferation. This in turn increases the collagen synthesis process.
Skin damage protection from UV & Gamma radiation – Administration of Aloe Vera skin benefits juice or extracts generates metallothionein. This scavenges hydroxyl radicals and obstructs suppression of glutathione peroxidase and superoxide dismutase. Production of keratinocyte influence immunosuppressive cytokines, which reduces UV-induced hypersensitivity.
Anti-inflammatory properties – It inhibits the cyclooxygenase pathway and also reduces the production of prostaglandin E2. This prohibits inflammation.
Boost the immune system – It inhibits the mediated release of histamine and leukotriene from mast cells. It also in habits the release of free radicals.
Laxative Effect – Anthraquinones increases the water content in the intestine, generates mucus secretion, and intestinal peristalsis clearing the bowel movement.
Antiviral activity – Anthraquinonesinactivates viruses like herpes simplex, influenza, and varicella zoster. It is also used in cancer chemoprevention.
Antiseptic Effect – It inhibits the action of viruses, bacteria, and fungi. Lupeol, sulphur, salicylic acid, urea nitrogen, phenols, and cinnamomic acid are ant-septic properties of Aloe Vera.
10 Major Benefits of Aloe Vera
Soothes sunburn.
Moisturizes skin.
Heals wounds.
Reduces aging of the skin.
Reduces acne, blemishes, and infections.
Brightens and vitalizes the skin.
Nurtures damaged skin.
Removes scars or injury marks.
Effective against skin inflammation or burn.
Is not harmful to use in the genital area or sensitive skin. (3)
Apart from the skin, it is also beneficial for hair care and weight loss.
Side Effects
Sometimes topical use of Aloe Vera may induce an allergic reaction. Hence, it must be used in a smaller part of the body and then apply as per necessity. Oral consumption may induce abdominal cramps or diarrhoea. Laxative use may cause electrolyte imbalance.
Pregnant & breastfeeding mothers are not recommended to take oral aloe products.
Production of Herbal Extracts
Aloe Vera gel can be used directly on the skin without any further processing. However, orally,in taking the raw form is difficult, as it has a very bitter taste. When Aloe Vera extract is used in cosmetics or medicine with other components, it becomes more productive. India is one of the leading producers of Aloe Vera extracts. Anzen Exports procures Aloe Vera and other herbal extracts of superior quality from the Indian market and exports it to international companies, who use it to make finished products.
To inquire about herbal extracts or Active Pharmaceutical Ingredients, connect with the sales team. You may check the product page to browse the wide range of our products.
Disclaimer:
Anzen Exports' blog posts are based just on our research from cited websites. To be best informed, we advise consulting a doctor about an ingredient or medicine prior to taking it.
Sources:
NCBI
Website – https://www.ncbi.nlm.nih.gov/pmc/articles/PMC2763764/
NCBI
Website – https://www.ncbi.nlm.nih.gov/pmc/articles/PMC2763764/