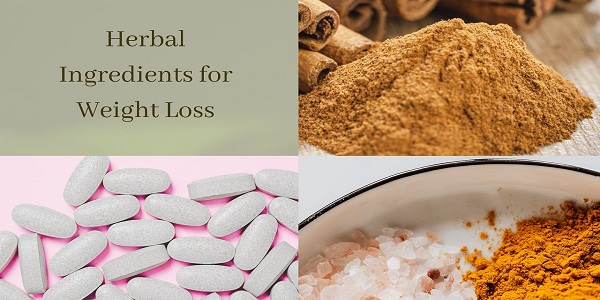 The global market for weight loss and weight management products is estimated to rise from $192.2 billion to $299.14 billion at a CAGR of 6.70% from the year 2019-2026.(1) We can trace the therapeutic and medicinal efficacy of herbal products to ancient history. It is always considered a safe, inexpensive,but effective alternative to other disciplines of treatment.
Contemporarily, the prevalence of obesity is taking an alarming turn due to a sedentary lifestyle. With a fast-paced life, maintaining a balanced diet and exercising regularly is difficult compared to taking weight loss supplements. The easy, time effective result of such products allures affinity of obese people.
How Does World Health Organization Define Obesity?
The increase in body weight and excessive deposition of adipose tissue is characterized as obesity. It is mainly caused by an imbalance of calories taken in and burnt out. It highly influences mortality and morbidity. Etiological risk factors are: (2)
Genetic
Epigenetic
Metabolic
Behavioral
Environmental
Increase in Obesity Related Diseases
Awareness campaigns and social media are taking a pivotal role in enhancing awareness of obesity. An increase in diseases related to obesity and treatment costs are compelling to turn towards herbal products for weight loss. Some of the diseases related to obesity are:
Cancer
Metabolic disturbances
How to Know if a Person is Obese or Overweight?
Body Mass Index (BMI) is used to determine this. BMI is calculated as:
BMI = Weight/Height2
Overweight – BMI>= 25
Obesity – BMI > = 30
Herbal Extracts Approved by FDA for Weight Management
Federal Trade Commission considers herbal weight loss products to be dietary supplements. Such products do not require approval from the FDA before launching in the market. However, manufacturers are liable to ensure the regulations and the claimed effectiveness of their products. In case any deviation is notified, the FDA and the government may take legitimate action.
There are many counterfeits and ineffective products present in the market. However, opting for a trusted brand or one that has clinical evidence ensures the quality and efficacy of these products.
Consumers must read the constituents of these products properly or may consult a physician or dietician. FDA approves some herbal extracts effective for weight management. (3)
African mango (Irvingia gabonensis)
Beta-glucans
Bitter orange (Citrus aurantium L.)
Caffeine (derived from various herbs like guarana, kola nut, and yerba maté)
Calcium
Capsaicin and other capsaicinoids
Carnitine
Chromium
Garcinia cambogia (hydroxycitric acid)
Green coffee bean extract like Coffea arabica, Coffea canephora, Coffea robusta)
Green tea and green tea extract
Guar gum
Hoodia (Hoodia gordonii)
Probiotics
Pyruvate
Raspberry ketone
White kidney bean (Phaseolus vulgaris)
Yohimbe (Pausinystalia yohimbe)
Market Segment of Weight Loss Products
The market segment of herbal weight loss commodities can be determined based on forms and end-users. Based on forms it can be classified as:
Food supplement
Tablets
Syrup
User-segments are:
Fitness centers
Marketplaces
Pharmacies
Market research says that with the evolution in digital media of advertisement, online sales, and fitness centers, the consumption of these products have highly increased.
According to geographic location, North America is one of the leading consumers of herbal products.Europe is the second-largest followed by the Middle East and Africa. Asia-Pacific countries are showing a promising graph of growth in this segment. Due to a competent market price, the low socio-economic countries have given this industry potential revenue.
Anzen Exports and Herbal Extracts
A finished herbal product for consumption is made of many herbal extracts. The quality of these extracts ensures the efficacy of products. Anzen Exports is a company based in India that exports exclusive herbal extracts across the globe. They procure the same from renowned manufacturers and supply those to various companies across the world. Over the last 29 years, they have created a name for themselves. Under the intendance of Mrs. Minu Jajodia, the herbal segment of Anzen Exports is expanding and confirming growth. For any inquiry, one may connect with the sales team.They are more than happy to assist you.
Disclaimer:
Anzen Exports' blog posts are based just on our research from cited websites. To be best informed, we advise consulting a doctor about an ingredient or medicine prior to taking it.
Sources:
Data Bridge Market Research
Website – https://www.databridgemarketresearch.com/reports/global-weight-loss-and-obesity-management-market
Traditional herbal management for Weight Loss
Website – https://www.ijmrhs.com/medical-research/traditional-herbal-medicine-for-weight-management-a-review.pdf
National Institute of Health
Website -https://ods.od.nih.gov/factsheets/WeightLoss-HealthProfessional/