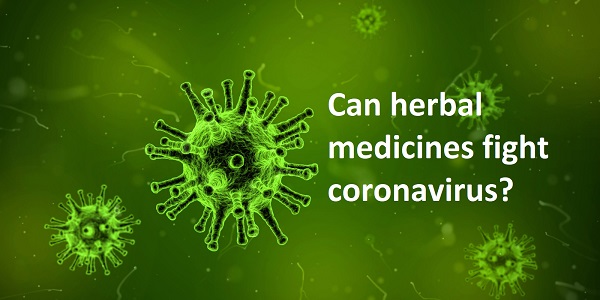 Herbal remedies for the Coronavirus (COVID-19)
Pharmaceutical companies have not yet discovered a vaccine for Coronavirus, but clinical trials and studies are underway for several antiviral drugs as well as traditional Chinese medicine (TCM) and powerful herbs, which can potentially fight similar viruses (Fortune).
However, what experts are questioning is the efficacy of herbal and Chinese remedies for coronavirus treatment.
What is Coronavirus and what are the symptoms?
The Coronavirus is a group of viruses transmitted by mammals and birds. Coronaviruses mainly attack the respiratory system of mammals and birds. This is why flu-like symptoms of a coronavirus illness prevail. Similarly, the recent outbreak has shown symptoms like fever, dry cough, and shortness of breath, and many infected people have recovered without serious complications. However, the rarer forms of the virus are deadly, such as SARS, MERS. The severe cases of the Novel Coronavirus (COVID-19) are Pneumonia and kidney failure (Ellerin).
The outbreak started in December 2019 in Wuhan, China, but it has already spread to 29 other countries as well as a large cruise liner, 'Diamond Princess'. The total death toll has crossed 2,704 and there are over 80,164 Coronavirus cases, worldwide. However, the silver lining is that the number of people recovering is improving. So far, 27,725 people have recovered from the latest Coronavirus illness.
You can get the latest global data for the coronavirus epidemic with live updates here.
How does Coronavirus spread?
Like other epidemics, the coronavirus illness spreads by human-to-human transmission, probably via droplets from an infected person's sneeze or cough. Therefore, those who are in close proximity to an infected person are at risk. The deadly virus can float in the air for up to 6 feet, but like most viruses once they drop to the ground or on a surface, they are expected not to stay alive for long (Johns Hopkins Medicine; Harvard Health).
You can clear some doubts about the recent Coronavirus illness with common myths vs facts here.
What steps are the Chinese taking?
Until there is a vaccine or Coronavirus treatment, some Chinese doctors and experts are taking the traditional approach to healing. The National Health Commission has advised supplementing traditional Chinese medicine for Coronavirus with western medications (DW).
The government has even recommended the Peaceful Palace Bovine Pill, an ancient Chinese remedy made with the buffalo horn, gallstone of cattle, jasmine and pearl. However, there is no clinical proof yet. The pill may have fewer side effects and be good for severe symptoms, such as wheezing and respiratory distress. However, there is no clinical proof yet that plant roots, liquorice, or bovine pills help fight the deadly disease. The National Health Commission recommended the use of TCM herbal remedies with antiretroviral H.I.V. drugs like Lopinavir and Ritonavir (The New York Times).
According to an urgent notice sent by the Chinese government last week to Hubei's hospitals: "The absence of traditional medicine has already affected the outcome of efforts to save and cure people" (South China Morning Post). Some patients were given herbal drinks and herbal tea to relieve symptoms even before they tested positive.
Several hospitals are already combining Western and traditional Chinese medicine for Coronavirus. Last week, two patients were discharged from a Beijing hospital after being treated with Chinese herbs as medicine together with other unspecified drugs. Additionally, 50 Coronavirus patients in southern China recovered from fever, and half of them even stopped coughing using a combined treatment for the deadly disease (South China Morning Post).
What herbal extracts can fight the flu?
The Chinese are not alone in using powerful herbal medicines. Herbal medicines and their uses show they possess the unique ability to heal and boost physical and mental well-being, without the side effects.
These two herbal extracts are both powerhouses in their own right. Time and again, they have been shown to be effective against various strains of flu virus, which is essentially what the Coronavirus is (Holistic Health Herbalist).
Elderberry
Elderberry extracts also works against flu viruses similar to coronavirus. The black elderberry plant, or 'Sambucus Nigra' extract is particularly effective in preventing viruses causing infectious bronchitis (Chen, et al.)
Why Elderberry?
It is effective against 10 different strains of flu virus.
It boosts the immune system.
It shortens the duration of colds and flu by up to half.
It is effective against upper respiratory infections.
It has anti-inflammatory, antiviral, and antibacterial properties.
It has high vitamin A and vitamin C content.
Echinacea
Echinacea roots, leaves, stem, and flowers all have various phytochemicals that defend the body against many types of flu viruses and coronavirus. Echinacea herbal extracts can fight off herpes simplex (HSV-1), respiratory syncytial virus, various strains of influenza A, and influenza B. Below is a list of the many uses of echinacea extracts.
Why Echinacea?
Burns
Cold sores
Colds and flu
Insect bites
Staph infections
Strep throat
Toothache
Ulcers
Urinary tract infections
Wounds and more!
The 'Echinacea Purpurea' extract is good at preventing the virus from spreading. However, it is best to use the extracts as soon as symptoms are noticeable. The extracts become less effective with time against intracellular viruses (Hudson).
How does herbal medicine work?
Whether herbal medicines can kill the coronavirus remains debatable in the scientific community. Health experts are asking does TCM work?
Traditional Chinese medicine treats the body, mind, and spirit as a whole unit. This holistic approach stems from the ancient belief that Man and the Universe are inseparable, and they need balance and harmony to co-exist (Shen-nong.com).
However, the science behind how these herbs as medicine work is unclear. It is difficult to study herbal medicines for China's Coronavirus, or any other illness for that matter. What adds to the problem is the lack of standardization, dosage recommendations, and poor regulation.
The coronavirus is difficult to kill because it does not exist independently like bacteria, plus it more difficult to detect than other deadly viruses. In addition, it takes time to understand a new virus, but the Novel Coronavirus did not give doctors and scientists that luxury.
Take home message
Until the time comes when there is a vaccine or proven treatment for Coronavirus, it seems that a combination of Chinese herbal medicine and western medicine is the preferred choice.
There are over 80 running clinical trials as potential treatments for COVID-19. New pharmaceutical drugs will contest ancient remedies, side by side. HIV drugs, stem cells, flu antivirals, blood plasma infusions, along with TCM and herbal extracts will get a chance to prove their worth (Nature). The WHO is monitoring the trials so that the results can be compared (The Scientist). All we have to do is be patient.
For more information about Herbal Extracts in India, as well as Pharmaceutical (APIs), Nutraceutical and Cosmetic Ingredients, contact Anzen Exports.
Disclaimer:
Anzen Exports' blog posts are based just on our research from cited websites. To be best informed, we advise consulting a doctor about an ingredient or medicine prior to taking it.
References:
Chen, et al., Christie. "Sambucus Nigra Extracts Inhibit Infectious Bronchitis Virus at an Early Point During Replication." NCBI-PubMed Central (PMC), 24 Oct. 2014, www.ncbi.nlm.nih.gov/pmc/articles/PMC3899428/?fbclid=IwAR1NpeWtnmG7fPzSQmKo5JmJlqsEFcIdIPq8RzQsDmqr0sPS6AOoMqVy104
"China Finds Promising Coronavirus Treatment in Blood Plasma from Recovered Patients." Fortune, 14 Feb. 2020, www.fortune.com/2020/02/14/china-coronavirus-treatment-blood-plasma-recovered-patients/
"Coronavirus Disease 2019: Myth Vs. Fact." Johns Hopkins Medicine, Based in Baltimore, Maryland, www.hopkinsmedicine.org/health/conditions-and-diseases/coronavirus/2019-novel-coronavirus-myth-versus-fact
"Coronavirus: Does Herbal Medicine Work, and Could It Help in Stricken Hubei?" South China Morning Post, 18 Feb. 2020, www.scmp.com/news/china/society/article/3051009/coronavirus-do-herbal-remedies-work-and-could-they-help-stricken
DW. "Coronavirus: Can Traditional Chinese Medicine Help Fight the Disease?" DW.COM, 11 Feb. 2020, www.dw.com/en/coronavirus-can-traditional-chinese-medicine-help-fight-the-disease/a-52337292
Ellerin, Todd, MD. "The New Coronavirus: What We Do — and Don't — Know." Harvard Health Blog, 1 Feb. 2020, www.health.harvard.edu/blog/the-new-coronavirus-what-we-do-and-dont-know-2020012518747.
"Holistic Concept of Chinese Medicine." Shen-nong.com – Traditional Chinese Medicine Information, www.shen-nong.com/eng/principles/holism.html
Hudson, James B. "Applications of the Phytomedicine Echinacea Purpurea (Purple Coneflower) in Infectious Diseases." NCBI-PubMed Central (PMC), 26 Oct. 2011, www.ncbi.nlm.nih.gov/pmc/articles/PMC3205674/
"In Coronavirus, China Weighs Benefits of Buffalo Horn and Other Remedies." The New York Times, 5 Feb. 2020, www.nytimes.com/2020/02/05/world/asia/coronavirus-traditional-chinese-medicine.html
"The Latest Drug Trials for Coronavirus." The Scientist Magazine®, 18 Feb. 2020, www.the-scientist.com/news-opinion/the-latest-drug-trials-for-coronavirus-67120
"More Than 80 Clinical Trials Launch to Test Coronavirus Treatments." Nature, 15 Feb. 2020, www.nature.com/articles/d41586-020-00444-3
Penman, Tash. "Herbal Defense for The Coronavirus." Holistic Health Herbalist, 3 Feb. 2020, www.holistichealthherbalist.com/herbal-defense-for-the-coronavirus/