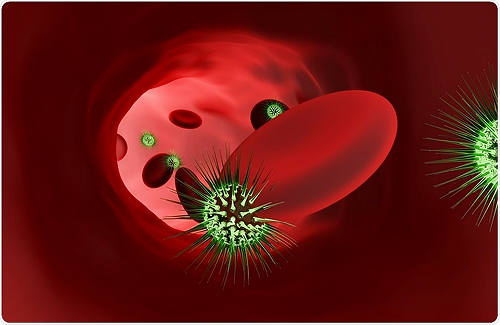 Sepsis is the systemic inflammatory response of the body to an infection caused due to any toxic agent. In non-medical language, it is denoted as blood poisoning. Global Sepsis Alliance (
GSA
) takes the initiative to celebrate
13th September
as World Sepsis Day to induce global awareness. Preventing various causes of infection and early diagnosis with treatment is the best way to stay safe from this disease. GSA invites various medical and non-medical organizations across the world to celebrate the day with events, movies, sports, and photo competitions.
Sepsis results in multi-organ failure, mental shock, and death, in case not detected at an early stage. Predominantly, infections are caused due to bacterial or fungal action. Hence, intravenous antibiotics and various therapies to support organ dysfunction are modes of treatment. It figures a mortality rate of 30 – 60% across the world. Every day more than 10,000 people are killed by this disease (1).
What is Quick Sequential Organ Failure Assessment?
This represents a scoring system to accelerate the diagnosis of Sepsis symptoms for the fastest recovery. The Third International Consensus Definition Task Force says that if the patient has two or more of the following symptoms then it can be considered a blood infection. Therefore, without waiting for diagnostic test results, immediate treatment should be started. Vital symptoms are:
Altered mental status.
More than 22 breaths per minute denoting a fast-respiratory rate.
Blood pressure less than 100mm Hg systolic.
There are many other clinical tests to confirm the diagnosis and execute the Sepsis treatment based on specific gram-positive or gram-negative agents. The anti-microbial drug used for the treatment depends on the causative agent.
Antibiotics to treat Septicemia
Combinations of two or more antibiotics are used to treat septicemia. The following are some antibiotic Active Pharmaceutical Ingredients (API), which are used for the treatment of this disease (2).
World Sepsis Day amidst COVID19
Prof. Konrad Reinhart, President of GSA says that"The 2020 World Sepsis Day occurs at a time when mankind faces one of the greatest pandemics of recent times. Severe infections with COVID-19 are in fact viral sepsis – which is often not recognized". He further adds "Severely ill COVID-19 patients and those affected by sepsis from other pathogens — such as bacteria, other viruses, fungi, or parasites — are indistinguishable on clinical grounds." (3)
He urges the World Health Organization, global institutions, and governments to allocate resources and enhance focus to fight against this fatal disease. He also requests all individuals to support the cause of the day on social media by sharing post ideas, WSD photo challenges, picture frames, and Sepsis awareness clips. Let us all support and celebrate the day through social media.
You may share your post within 280 characters with the hash tags: #WorldSepsisDay #stopsepsis#savelives#awarenessforsepsis#sourcesofsepsis, #sepsissurvivors #WorldSepsisDay #Photochallenge. (4)
Let us all be a part of increasing the awareness about Sepsis and save lives!
Disclaimer:
Anzen Exports' blog posts are based just on our research from cited websites. To be best informed, we advise consulting a doctor about an ingredient or medicine prior to taking it.
Source:
World Federation of Pediatric Intensive & Critical Care Societies.
Website – http://www.wfpiccs.org/projects/sepsis-initiative/world-sepsis-day-13-september/
Website – https://www.medicinenet.com/sepsis/article.html
Website – https://www.worldsepsisday.org/news/2020/9/10/press-release-preparedness-to-prevent-and-treat-sepsis-is-essential-to-save-lives-covid-19-pandemic-shows
Date – 10th Sept 2020
Website – https://www.worldsepsisday.org/news/2020/9/10/show-your-support-for-world-sepsis-day-on-social-media-ideas-for-posts-wsd-photo-challenge-sepsis-awareness-clips-and-facebook-picture-frames
Date – 10th Sept 2020