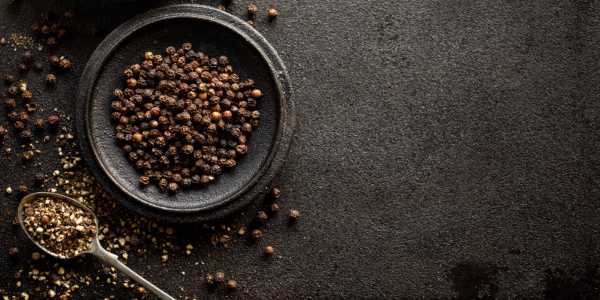 Piperine (PIP) is an alkaloid derived from Piper nigrum and Piper longum. (1) It is the active compound in black peppers that possesses potent antioxidant and anti-inflammatory properties. Research suggests that black pepper may improve cholesterol levels, blood sugar control, and brain and gut health. Piperine imparts the distinct biting quality in black peppers. (1) It provides many therapeutic benefits to our bodies.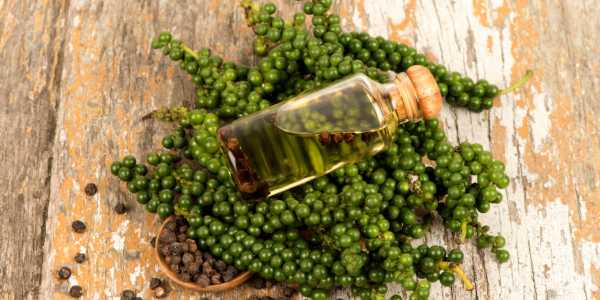 How piperine works
Research has demonstrated piperine ability to work against oxidative damage. (3) It inhibits free radicals and reactive oxygen species. It is known for lowering lipid peroxidation and affecting cellular thiol status, antioxidants molecules and enzymes. (3) By mobilization fatty acids, black pepper affects lipid metabolism. It is also effective to relieve nausea, headaches and digestive problems. (6)
Piperine also increases membrane fluidity in the intestines and helps the body to absorb micronutrients better. By adding black pepper to our food, we improve the absorption of iron, zinc and calcium. (5)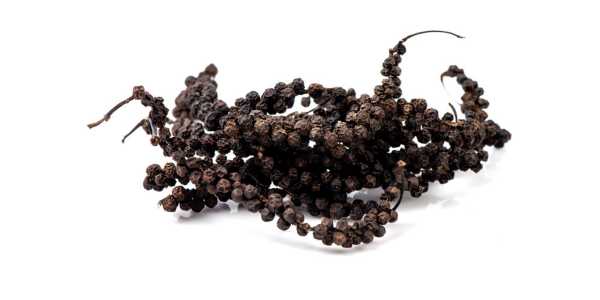 Effects of Piperine
These species of Piperine are known as black pepper and are widely used as a food spice. The antioxidant and anti-inflammatory properties present in piperine impairs fat cells' formation, which leads to blood lipid reduction.
Triglycerides are recognized to be a type of fat present in the blood. (4) It stores unused calories from food which is used for energy later. It can raise the risk for heart disease if the levels are too high. In a study conducted by Penn State, the triglyceride levels of those who included two tablespoons of a blend of rosemary, oregano, cinnamon, turmeric, black pepper, cloves, garlic powder, and paprika in a meal reduced by 30 per cent, compared to those who ate a similar meal sans spices. (4)
Health Benefits
The health benefits associated with piperine are as follows:
Rich in antioxidants
Source of anti-inflammatory properties
Improves functioning of the brain
Regulates blood sugar levels
Lowers cholesterol levels
Fights against cancer
Helps with pain relief
Offers better absorption of nutrients
Improve digestion
Control appetite (2)
High blood cholesterol is indicative of an increased risk of heart disease, the leading cause of death worldwide. Piperine demonstrated the ability to lower cholesterol levels and manage blood sugar levels.
Anzen Exports: Services for the Healthcare Industry
Anzen Exports is renowned for manufacturing and exporting high-quality Active Pharmaceutical Ingredients, herbal extracts, nutraceutical ingredients, and cosmetic ingredients. Anzen was involved in domestic trading and export of Active Pharmaceutical Ingredients. The company used the best of its resources and workforce to strengthen its network with the finest manufacturers in India.
Anzen Exports is vertically integrated into the healthcare industry. It works towards the common goal of providing the best services for the needs of the Pharmaceutical Industry.
For more details, visit www.anzen.co.in 
Disclaimer:
Anzen Export's blog posts have been written with the information gathered from approved medical journals and websites online. Our research and technical team strive to provide relevant information through such articles. To be best informed, we advise consulting a doctor about an ingredient or medicine before taking it.
References: